MOST OF THE time, you get the impression that Phillip Schofield is doing his level-bloody-best to keep a straight face while presenting This Morning.
And most of the time he doesn't manage to.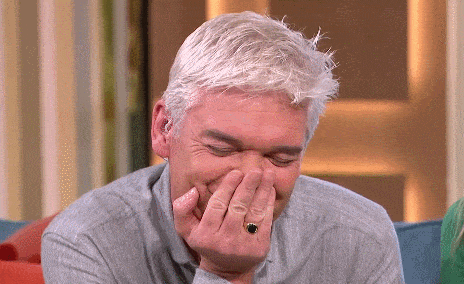 So, when he and co-presenter, Holly Willoughby, told viewers that the next segment of today's programme would be dedicated to vibrators, most viewers knew all bets were off.
Phillip can barely keep it together during some of the show's most serious segments, so involving him in Rampant Rabbit chat was hardly going to end well.
Source: serennasmith/Twitter
Interestingly, the 56-year-old host played a blinder… to begin with.
With qualified social worker, Judi Love, and relationship expert, Annabelle Knight, on hand to lead a discussion about the use of vibrators among teenagers, it looked like Phillip was actually going to make it out of the segment unscathed.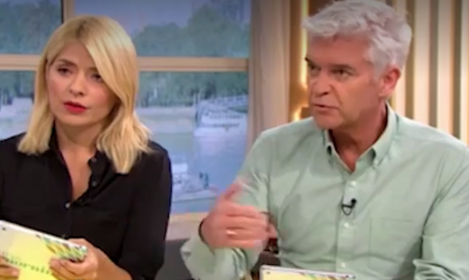 But it wasn't meant to be, and that's because he's a dad, and like all dads, he is absolutely weak for the pun.
Turning to viewers' contributions, Phillip ditched the serious demeanour and just went for it.
Well, obviously this has started a mass debate as you can understand.
Get it? A mass debate? A MASS debate? A mass DEBATE?
Yeah, we know.
He just couldn't help himself, and he only went and made a joke about masturbation.
And Twitter – known for its appreciation of the pun – is only bloody delighted with ol' Phil.

Source: Wilsikon172/Twitter

Source: _megannlouisexo/Twitter

Source: DaleMeachen/Twitter
Source: bisous_x/Twitter

Source: JCH999/Twitter
Source: tashascarlett/Twitter