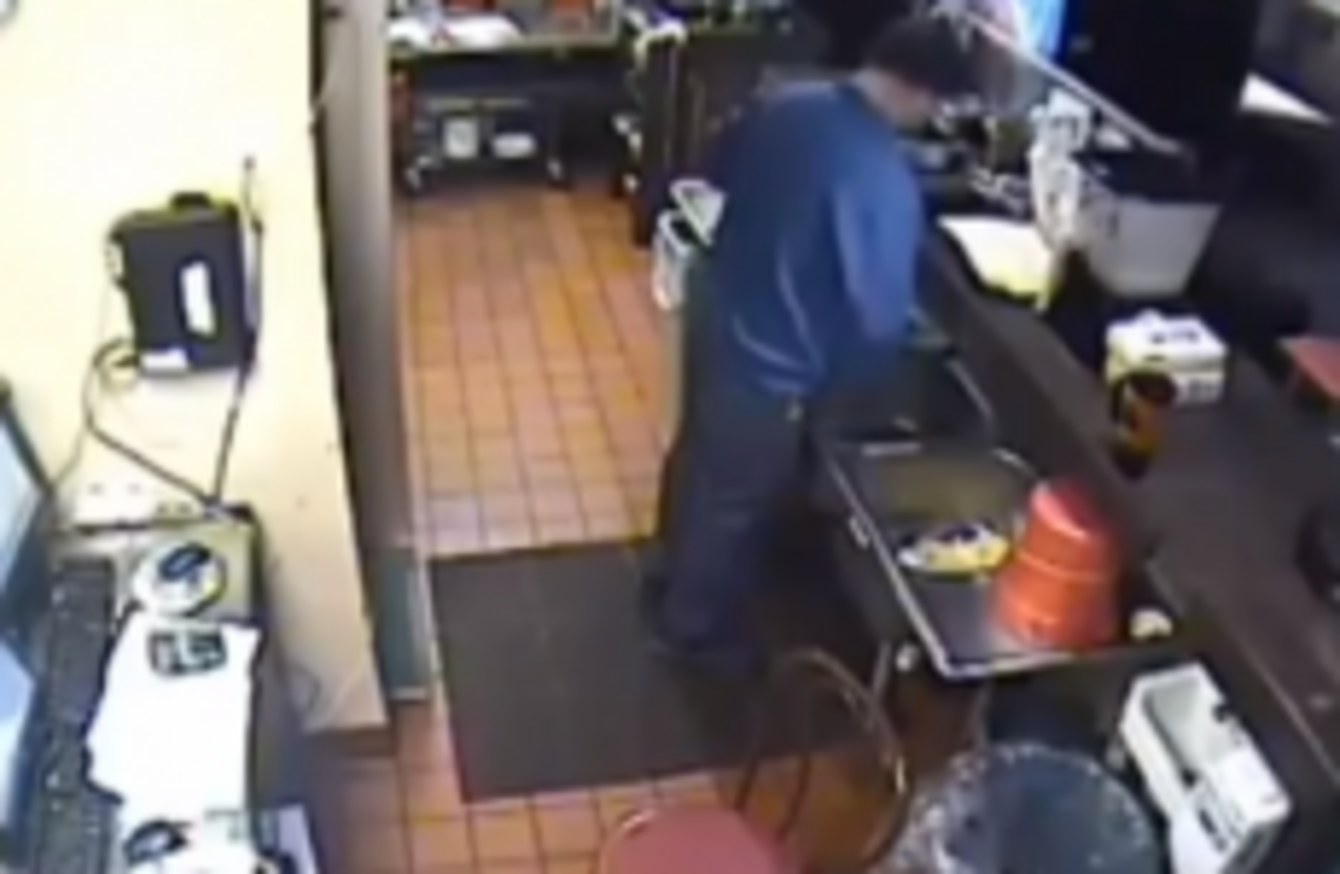 PIZZA HUT HAVE said they are 'embarrassed' after a district manager was caught stopping off at an unconventional urination station in one of their stores.
The Kermit branch in West Virginia was temporarily shut down after the employee was caught on surveillance video taking a whizz in a sink used to wash utensils.
The Mingo County health department ordered the shut down due to conditions "constituting a substantial hazard to the public health".
Pizza Hut corp quickly released a statement saying it was 'embarrassed' by the manager's actions and they have zero tolerance for such violations. The employee has since been fired, and his name won't be released.
We apologize to our customers of Kermit, West Virginia and those in our system who have been let down by this situation.
The leakage is said to have occurred after business hours, but city health official Brett Vance closed the store until it is fully cleaned and there are 'reassurances of safeguards in place'. However, according to local station WOWK, nearby pizza lovers won't be eating there any time soon, with one woman saying:
I would never go there and eat. Even if I did, the thought would run through my mind.
To make matters worse, he didn't even wash his hands.
Source: News and Media
Frankly, we're disgusted at his attempt to ruin pizza for us. Attempt our mind cleanse.