WORLD BOOK DAY is nearly over, but there are still so many books to be read. Forget the wifi, leave the laptop at home, and cosy up in these spots.
The only criteria is that it's got to be comfy, relaxed, and have access to coffee or tea because, y'know, reasons.
1. The Library Bar at the Central Hotel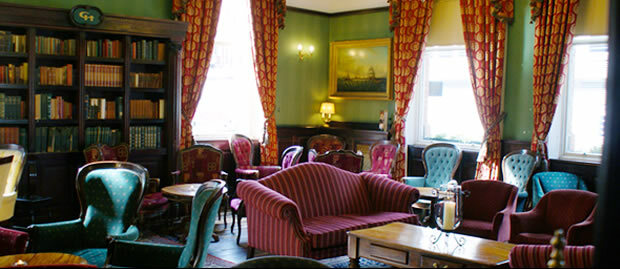 Centralhoteldublin Centralhoteldublin
Not technically a café, but this bar is a definite winner on a cold day. Sit by the fire, grab a drink, a book, and you're away. Unprecedented amounts of cosiness have been reported in this Dublin spot.
2. Accents Coffee Lounge, Stephen Street Lower, Dublin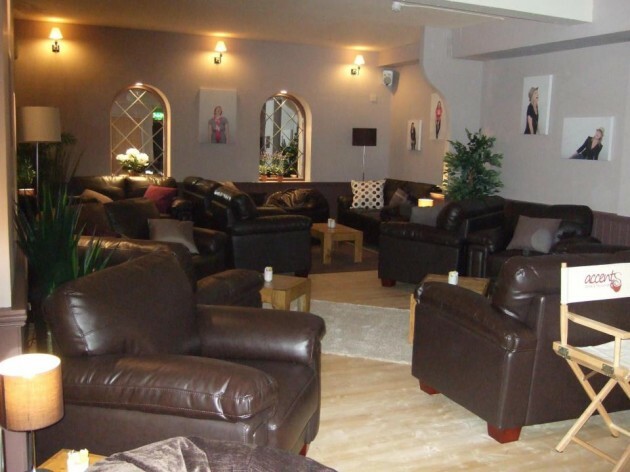 Accents Lounge Accents Lounge
Those chairs have been known to swallow people whole, so take it easy. Easily one of the cosiest spots in Dublin for a good hot chocolate and a read, AND it opens until 11pm if you're a night owl.
3. The Bookshelf Coffee House, South Mall, Cork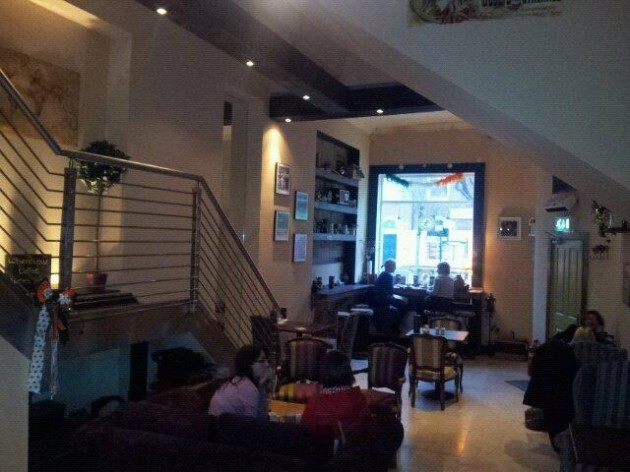 TheBookshelfCoffeeHouse TheBookshelfCoffeeHouse
How could we leave this one out? It's right there in the name. They've got great coffee and low seating for maximum comfort while you enjoying that page-turner.
4. Panama Cafe, Market Square, Dundalk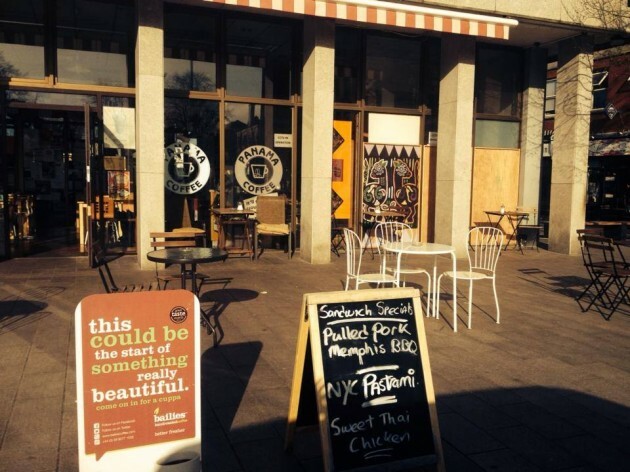 Panama Coffee Panama Coffee
Their coffee is excellent and their seats are cosy. With plenty of space and an authentic interior, you'll be able to slip off into imaginary land in no time.
5. The Tap Cafe, Kilbride, Wicklow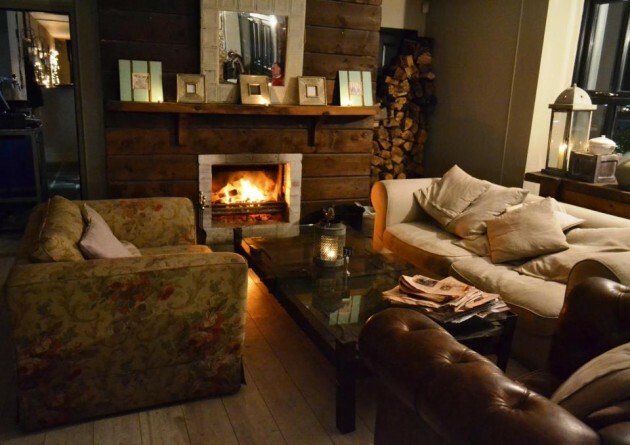 The Tap Cafe The Tap Cafe
If you're looking for a bite to go with your book, The Tap Cafe is place to be. The best sofas in the business, turns into a lovely restaurant at night.
6. Whyte books, Co. Cork
Whyte Books Whyte Books
This hideaway in Schull is more like someone's home. Complete with cake, coffee and all the books you could ever need, this one's perfect for a rainy day.
7. Cork Coffee Roasters, Bridge Street, Cork
Cork Coffee Roasters Cork Coffee Roasters
Some say it's Cork's nicest coffee, we say it's Cork's nicest surroundings. Hip yet cosy all at once, the leather chairs easy on your back for long bouts of sitting. They also do a 'free books' display if you're lacking in material.
8. The Bald Barista at Avalon House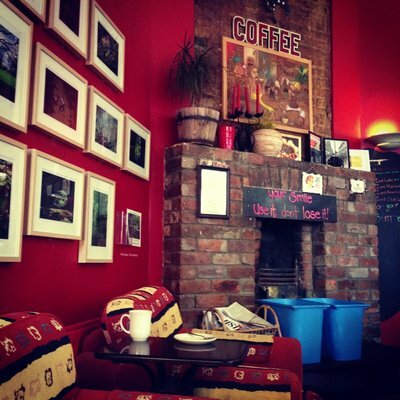 Yelp Yelp
Joined up to a hostel, this café always has a bustling atmosphere. However, if you manage to get a sofa by the fire on a rainy day, there's no better place.
9. Stephen's Green, Dublin
dahon dahon
Sure it's not an actual cafe, but can definitely be one on a sunny day. Grab a takeaway from nearby Butlers or Insomnia and chill out in the grass.
10. The Book Centre, Waterford
The Book Centre The Book Centre
This revamped cinema in Waterford is now a massive book shop, complete with a cosy café for you to sip coffee and have a good read. We mean, you're literally surrounded by books. What else is there to do?
11. Phoenix Park Tea Rooms
Yelp Yelp
Like a dainty little doll house inside, but outside is where you can go to get some real reading done.
12. Toast, Rathmines, Dublin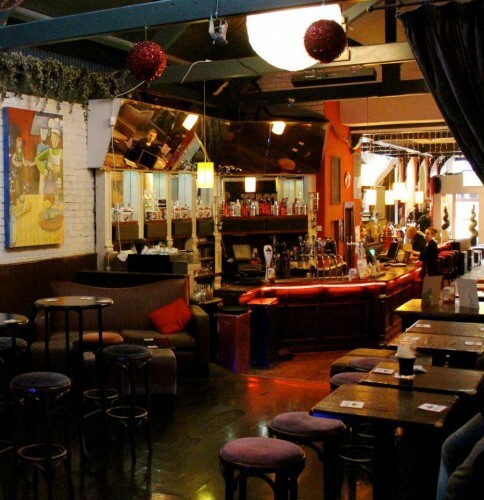 Toast Cafe Bar Toast Cafe Bar
If you'd like something a bit stronger with your read, head to Toast. It's both a cafe and a bar, but you'll want to linger as long as you can.
Any to add? As always, let us know in the comments…