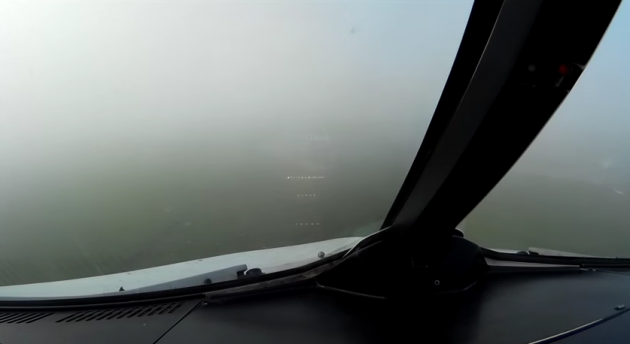 THIS VIDEO SHOWS an plane being landed at Dublin Airport in conditions of heavy fog, as seen from the cockpit.
Autopilot systems guide the jet into the runway – which is only visible when the pilots are less than 100 metres above it.
Watch it, and think about how incredible it is to travel successfully through the air in a giant metal tube, then land it on the ground at hundreds of kilometres per hour.
AvDroid / YouTube
The video was uploaded yesterday, so may have been taken in the very foggy conditions late last week – although this is not clear.
For anyone on mobile, the landing starts at the 3m 20s mark.
(A quick glossary: CAVOK stands for 'Ceiling And Visual OK'; after landing the plane is telling the pilot to 'retard' the throttle, ie reduce power.)
via Reddit