FANCY MAKING YOUR morning journey to work go that much quicker? Give podcasts a chance. As the medium has exploded in recent years, there are literally hundreds of thousands of podcasts to choose from.
So, where to start?
Here are a selection of our favourites that will entertain, enlighten and, crucially, make your commute *that* bit easier.
Comedy
iTunes iTunes
Everyone from Josh Groban to Will Ferrell has appeared on WTF with Marc Maron, an interview series hosted by comedian/nicotine gum addict Marc Maron. A skilled interviewer who is always striving for authenticity, Maron's chats typically touch on everything from neuroses and relationships to the mean world of showbiz.
It also helps that Maron has beef with basically everybody, making for some awkward chats. (See: his interview with Louis CK.) Worth a dive into the archive.
2. You Made It Weird with Pete Holmes

Taking a leaf from Marc Maron's book, albeit with a lighter approach, Holmes' podcast is a treat. Each episode sees Holmes chat with fellow comedians about career struggles, sex and religion with each installment running for anything up to two-and-a-half hours.
Guests have included David O'Doherty and Aziz Ansari, but really every episode is worth a listen.
A wonderfully silly and entertaining mix of interviews, improv and music, Comedy Bang Bang is consistently funny. Hosted by Scott Aukerman, it typically features the crème de la crème of alternative comedians and it has been so successful that it has been adapted for TV, with its third season currently airing in the US. Get acquainted with it.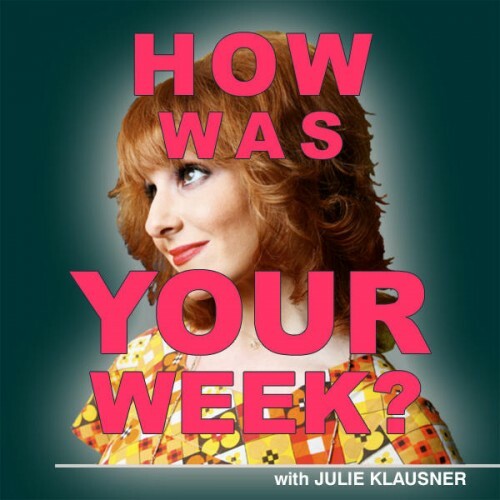 iTunes iTunes
4. How Was Your Week with Julie Klausner

In the sort of male-dominated sphere of comedy podcasts, How Was Your Week is a refreshing departure from the norm. The show features host Julie Klausner riffing on pop culture events or her cat before interviewing one guest – usually a comedian, writer or actor  - per episode.
(Warning: only a small number of episodes are available to non-premium subscribers, but still worth your time.)
How Did This Get Made? is a weekly podcast that looks back on awful films and poses the question: how did this get made? Bad sequels, made-for-TV movies and action movies are all up for dissection here here. Always hilarious and required listening for anybody who has sat through a bad Arnold Schwarzenegger movie.
Storytelling
KTEP KTEP
We'd be remiss if we didn't mention This American Life, the Big Daddy of Podcasts. You know the drill: each week features a different theme that invariably leads to some seriously compelling storytelling and some of the best reporting you'll ever hear. Don't know where to start? This selection of favourites serves as a good jump-off point.
2. The Moth
Since launching its podcast, The Moth has grown into a phenomenon, which given the simple format – live storytelling – is impressive. Each episode features contributors ranging from ex-Milli Vanilli members to former Sex and the City writers telling true stories. Eclectic and a little bit addictive.
More fast-paced compared to the likes of This American Life and The Moth thanks to its short length and musical accompaniment, Snap Judgement is a vibrant storytelling series that's teeming with energy – host Glynn Washington makes Ira Glass seem positively lethargic by comparison. Excellent and even ideal for listening to while running, thanks to the great beat.
Irish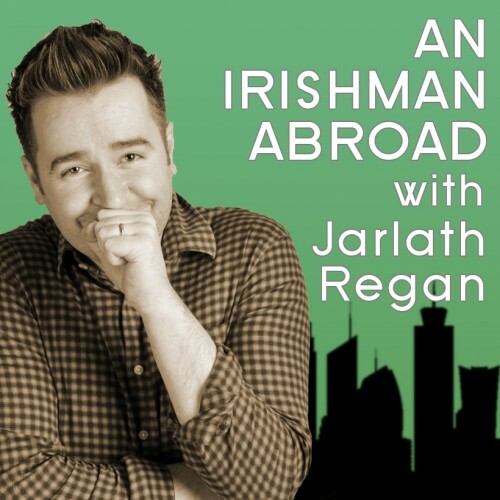 anirishmanabroad anirishmanabroad
Comedian Jarlath Regan chats with famous Irish ex-pats. The result? Interviews with a diverse offering of guests, all brimming with insight. Guests have included Chris O'Dowd, Jack Reynor, Sonia O'Sullivan and more, but with forty-five episodes and counting, there's plenty to chew on.
Even if you're not a giant sports fan, Second Captains is still required listening. In addition to the banter and sports news, the podcast consistently boasts high-calibre guests (see: this week's interview with Michael Parkinson) and uncovers interesting stories that are of interest to sports fans and non-sports fans alike. (See: this episode featuring Irish racecar driver Rosemary Smith and sports journalist Melissa Ludtke.)
3. Doc on One

RTÉ Radio 1′s Doc on One consistently produce quality radio documentaries that garner acclaim at home and abroad and with over 1,000 podcasts in the archive, there's plenty of gems to trawl through and unearth. (Here's a good place to begin.)
Years ago, Nial Conlon (Delorentos) and Shane Langan (Diet of Worms) developed Monthly General Meeting, a night of storytelling, discussion and music. Weekly General Meeting is the podcast equivalent and presents the best of Irish comedians, writers and musicians as recorded live in Dublin.
Arts/Culture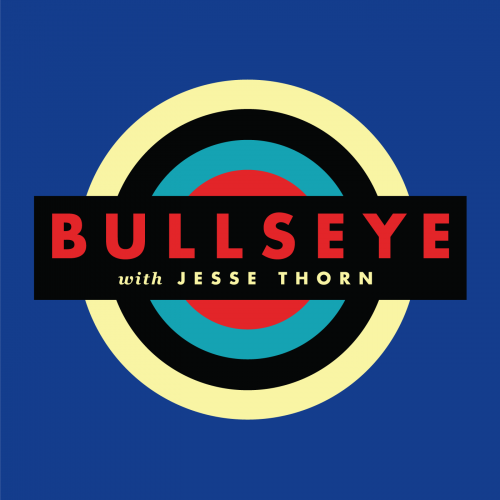 Maximum Fun Maximum Fun
1. Bullseye

Jesse Thorn is a bit of an unsung hero when it comes to podcasting. Since 2006, he has built an audio empire in the form of podcast network, Maximum Fun. Bullseye is the network's banner show, a smart, fun exploration of pop culture, touching on everything from rap to serious documentaries and featuring guests as diverse as Werner Herzog and RuPaul. Do it.
Although it's an institution at this stage, the long-running BBC radio show shows no sign of slowing down. An achingly simple idea – a well-known figure selects what eight records they would take with them to a desert island – it's consistently a joy. The online archive is filled with oldies but goodies, too.
3. The New Yorker Fiction Podcast
If you're a fan of short stories, this is where it's at. The podcast features well-known authors such as David Sedaris, Jonathan Safran Foer and Colm Toibin, to name but a few, read the work of other authors and discuss them afterwards. It's brilliant and a must for bookworms.
Miscellaneous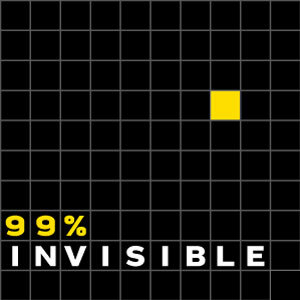 KALW KALW
This independent and impeccably produced podcast, hosted by the brilliantly named Roman Mars, is enormously popular and focuses on design and architecture. Episodes generally don't exceed 20 minutes in length, meaning you can listen to several in one sitting. Ira Glass is a fan and you should be, too.
Welcome to Night Vale has a slightly off-the-wall premise, as it's presented as a radio show produced for the fictional town of Night Vale, reporting on the strange events occurring within. It might sound mad, but it's a veritable phenomenon. The podcast travels to Dublin in October for two live shows and tickets for the first show sold out in thirty minutes. Jump in and see what the fuss is about.
3. Planet Money
Given that we've all become fluent in economic jargon over the past few years without necessarily having a full grasp of the issues at play, Planet Money is necessary listening. Its approach to economics reporting is fun and palatable, explaining things in layman's terms and making the subject accessible for the average citizen. A+.
podbean podbean
4. Freakonomics
Inspired by the book of the same name, Freakonomics applies economic theory to all kinds of topics and real-life situations. Thought-provoking and enlightening, it's sure to make you look at things in a slightly different way.
The writers of QI sit around microphones, discussing the best things they have found that week. Expect silly facts for you to rattle off in the pub and lots of laughs.
Of course, this is just a small sampling of all the great podcasts out there. Did we miss your favourite? Let us know in the comments.