A RADIO STATION in Chile has apologised after one of it's DJ's had his bum crack licked live on air.
One of Top 40s listeners carried out the act in exchange for tickets to a dance music festival. The station had asked what people were willing to do in exchange for the passes.
The answer was, evidently, this: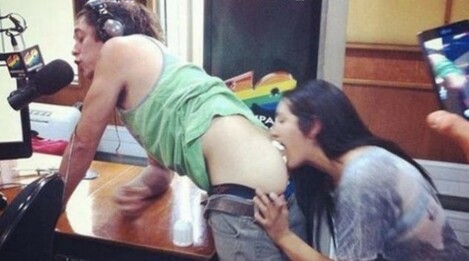 Source: Twitter via Gawker
Top 40 tweeted the image of the woman licking whipped cream off DJ Paul Hip but subsequently deleted it and issued an apology which noted that the act was voluntary and that the incident was in a "playful context".