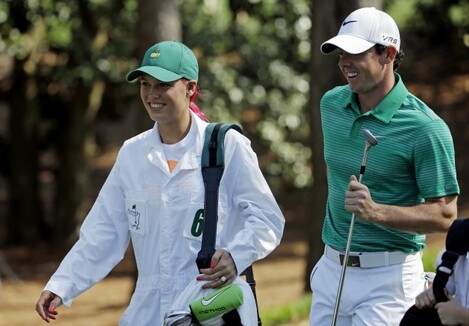 Source: Darron Cummings
GOLFER RORY McIlroy has announced that his engagement to tennis player Caroline Wozniacki is over.
In a statement issued this morning McIlroy said:
There is no right way to end a relationship that has been so important to two people.The problem is mine. The wedding invitations issued at the weekend made me realise that I wasn't ready for all that marriage entails.
I wish Caroline all the happiness she deserves and thank her for the great times we've had.I will not be saying anything more about our relationship in any setting.
The pair announced their engagement on New Year's Eve last after going through a breakup in October and a subsequent reunion.
Press reports over the last few days speculated about a wedding date following the issuing of the invitations.
In fact, speculation has been rife for months, and last week the golfer responded to one report:
McIlroy's last tweet was three days ago, which appeared to show him enjoying a meal with his former fiancée.
Read: Here's how Nike's $200m man Rory McIlroy spends his money>