THE ROSE OF TRALEE festival is currently in full swing down in Kerry. Tonight, we'll meet the first batch of hopefuls in the competition to win the coveted title of Rose of Tralee.
But first, we took some time with current Rose Maria Walsh–out of her busy schedule of treking 242k to Tralee and skydiving into the festival's airshow–to ask her a few questions. The only catch? She can only reply with emoji. Standard.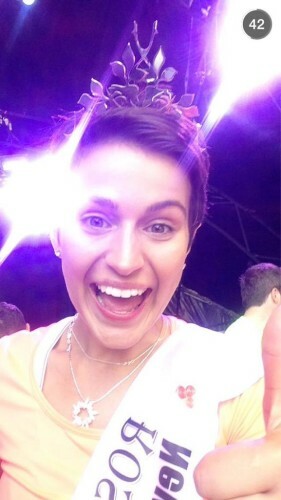 RoseofTralee_ RoseofTralee_
Here's how it went.
How's the festival treating her then?

Tired, but in good form, we'd guess.
So what are we all missing down in Tralee?

By the looks of things, a lot of partying, love, alcohol, and general craic. Not jealous at all…
But what emoji sums up the life of a Rose of Tralee?

Of course. A heart.
But how would she describe the MC of lovely girls, Daithi?

Oh she's pulled out the HEART EYES EMOJI. One we can all agree on.
How about the skills of fellow dance competitor George Hook?
Crying laughing, make it end. Yep seems about right.
She'll have to hand over her crown tomorrow night, so how is she going to use the downtime?

Looks like relaxation, nature, and a lot of chilling in Ireland is on the cards.
How did the first openly gay Rose feel about the result of the marriage referendum?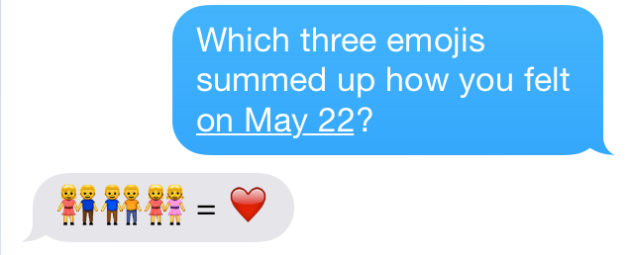 Love is love, a clear message.
Hey, there must be some downsides here

What to take from this? Walking around in heels and fancy frocks all day can begin to grate. We've all been there.
So how would she sum herself up, in emoji form?

OK technically that's two, but we'll let it slide.