Updated 8.20pm 
OH, WE DO love a bit of rivalry.
Someone alerted Aer Lingus to the fact that one of their aircraft is featured on the Ryanair website and they responded in the best possible way – by publicly shaming Ryanair on social media.
It didn't take long before Ryanair noticed, however, and they responded with this.
Ah, the classic "you can't stop talking about me, because you're actually obsessed with me" approach.
Well-played, but we still think we're giving this round to Aer Lingus.
Keep it up, though. It's highly entertaining.
UPDATE: Things just got very real.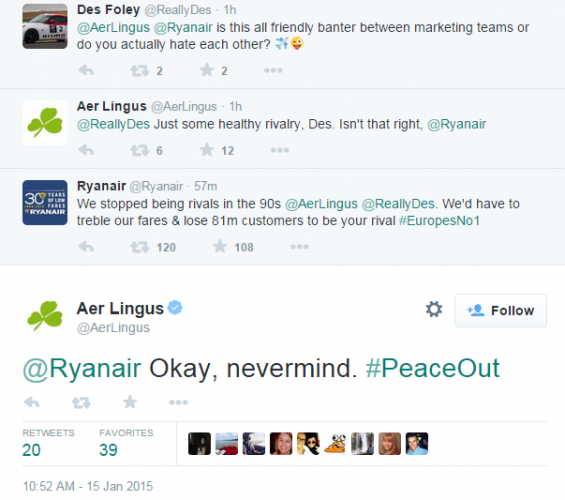 Twitter Twitter
#PeaceOut
UPDATE: Now CityJet is involved.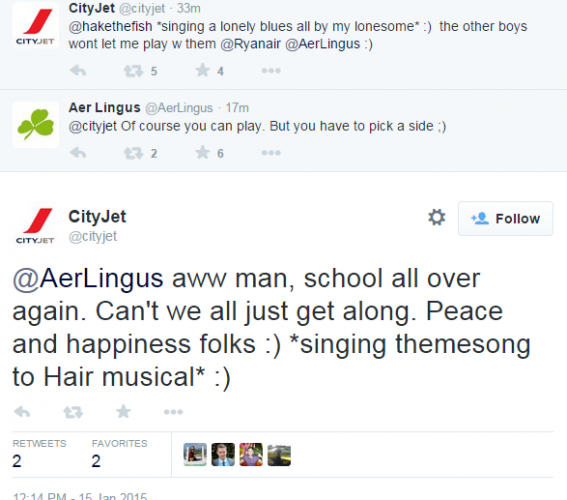 Twitter Twitter
STOP SINGING SONGS AND PICK A SIDE.