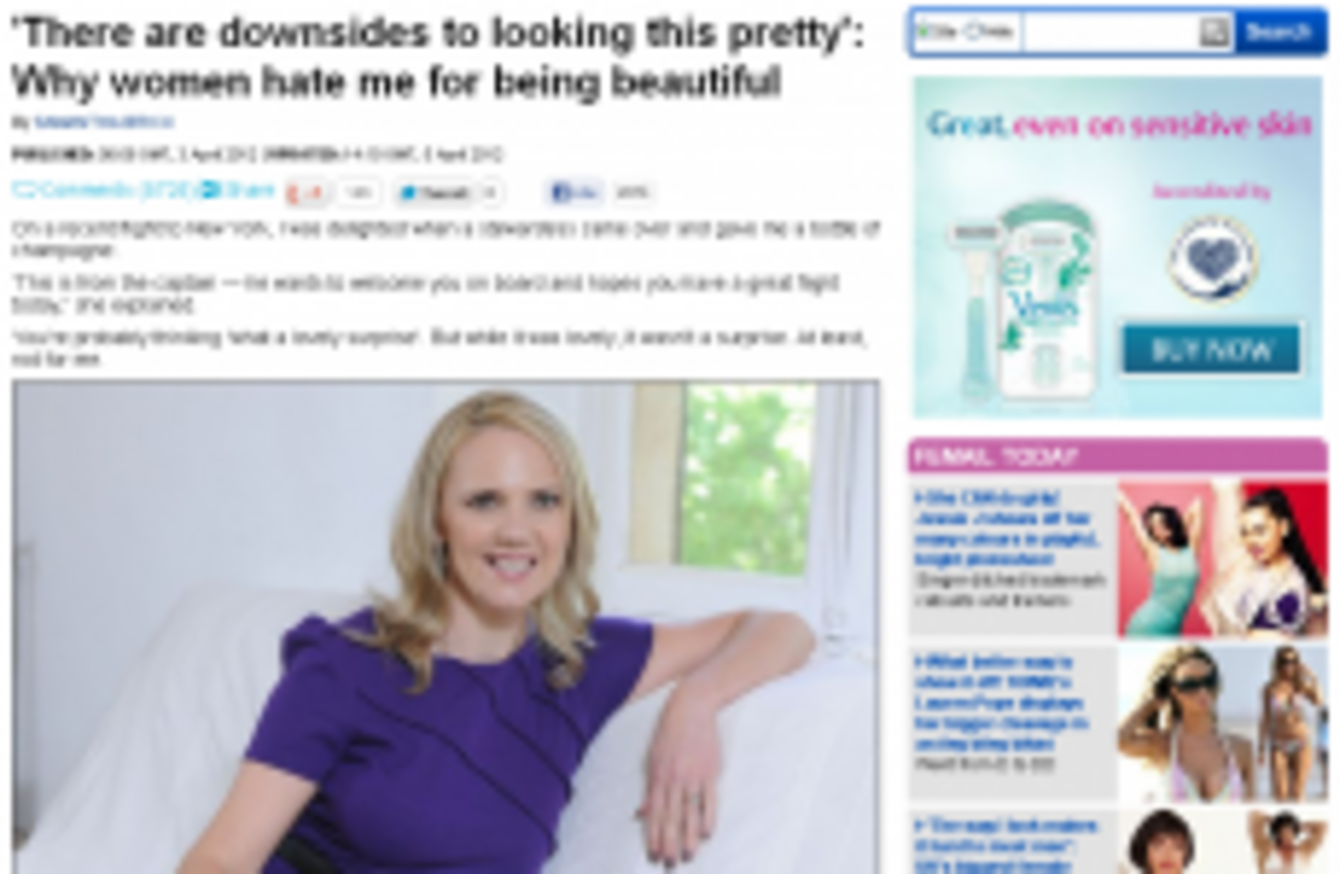 Brick's article on the Daily Mail site
Image: DailyMail.co.uk
Brick's article on the Daily Mail site
Image: DailyMail.co.uk
SAMANTHA BRICK, THE journalist who sparked an online storm with a column about the difficulties of being attractive, will appear on RTÉ's Late Late Show tomorrow.
RTÉ confirmed this morning that Brick – whose article for the Daily Mail became an online phenomenon last week – will be interviewed by host Ryan Tubridy on the State broadcaster's flagship show.
It's expected that she will discuss her controversial column, in which she claimed that jealousy and paranoia about her own good looks drove other women to dislike her. She wrote:
While many doors have been opened (literally) as a result of my looks, just as many have been metaphorically slammed in my face — and usually by my own sex .
Brick named "jealous wives" and "insecure female bosses" among the women who she said had mistreated her.
The column became an online sensation, with the Daily Mail saying it had more than 1.5million hits the day after publication.
However, there were widespread accusation that Brick was 'trolling' in a deliberate attempt to provoke commentators.
Writing on TheJournal.ie, Lisa McInerney stated that there was "no way on Earth any functioning person, let alone a working journalist, could believe" what Brick claimed to believe.
"What was much more objectionable about Brick's piece was her perpetuating that tired old porky that women detest other women," McInerney wrote.