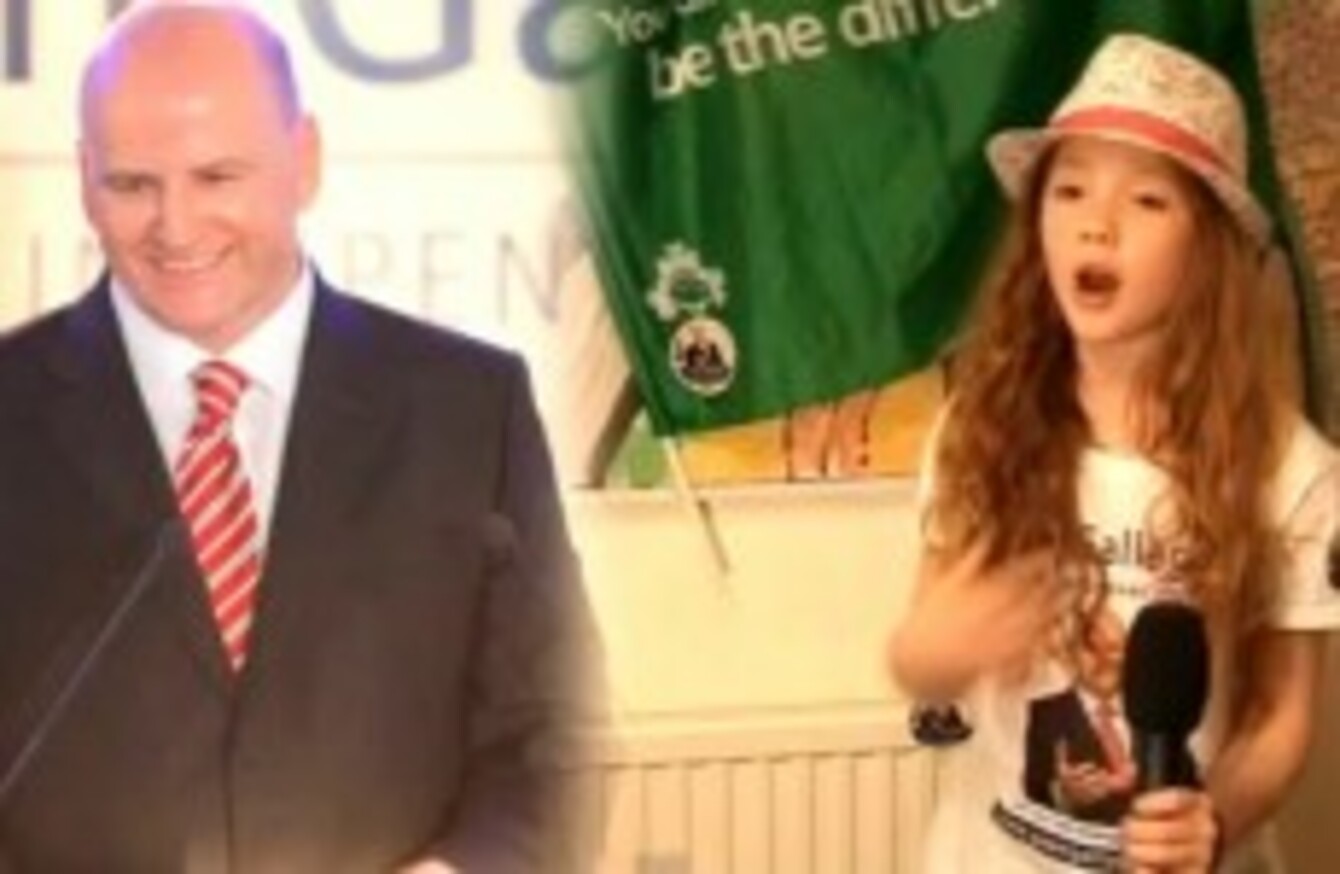 WE'RE ALL FAMILIAR with Barack Obama's 2008 campaign song Yes We Can.
Now Irish presidential candidate Seán Gallagher is hoping to follow in his footsteps with a song penned by one of his (younger) supporters.
Inspired by her favourite candidate, Zena Donnelly, 9, wrote, choreographed and recorded Sean Gallagher for President to bolster support for the independent candidate and urge voters to put his name "on your voting card":
%21
You might recognise the young singer from an appearance on the Late Late Show, aged seven.
Donnelly's mother Darina Ní Chuinneagáin, co-founder of the Baby Max Wings of Love charity, said that Gallagher was a patron of the charity before running for office and that her daughter knows him and wanted to show her support.
"She's a great improviser and a great writer," she said of the nine-year-old.
Asked if Zena would be interested in performing the song at the president's Phoenix Park residence should Gallagher prove successful in the 27 October ballot, her mother replied: "I wouldn't say that's been thought about yet to be honest, but I would say she'd be delighted to sing at the Áras!"
Gallagher tweeted the video earlier today with a thank you message for the young singer:

And staying on a musical theme, if you're having any difficulty in deciding who to vote for in the election, the Corrigan Brothers have composed their own guide to the seven candidates.