AP / Press Association Images AP / Press Association Images / Press Association Images
OVER THE PAST week, Sony has found itself at the centre of a massive hacking scandal that has seen thousands of private e-mails disseminated, five movies leaked and several other compromising documents make its way to the internet.
Several media organisations, including Gawker and The Daily Beast, have pored over the internal correspondences and published juicy excerpts that reveal details of forthcoming projects, rows between producers and critiques of top Hollywood stars.
Information is coming out in dribs and drabs, but here is some of what we have learned thus far.
1. Angelina Jolie was called a "spoiled brat".
AP / Press Association Images AP / Press Association Images / Press Association Images
For one, producer Scott Rudin called Angelina Jolie "a minimally talented spoiled brat" in a row over whether to move ahead with Jolie's planned Cleopatra biopic that threatened to clash with Jobs, the much-beleaguered Steve Jobs biopic.
Amy Pascal subsequently had this awkward run-in with Jolie last week.
Rudin apologised for his comments in a statement given to Deadline.
I made a series of remarks that were meant only to be funny, but in the cold light of day, they are in fact thoughtless and insensitive — and not funny at all. To anybody I've offended, I'm profoundly and deeply sorry, and I regret and apologize for any injury they might have caused.
2. Michael Fassbender's penis was the subject of much discussion.
Photas / Tass/Press Association Images Photas / Tass/Press Association Images / Tass/Press Association Images
When Michael Fassbender's name was put forward to play Steve Jobs, studio heads expressed doubt over whether he was suitable for the role. Sony producer Michael De Luca wrote in an e-mail of Fassbender's performance in Shame:
Shame just makes you feel bad to have normal sized male genitalia.
Writer Aaron Sorkin was also dubious about Fassbender in the role and claimed not to know who he is.
I don't know who Michael Fassbender is and the rest of the world isn't going to care.
Sorkin also lobbied hard for Tom Cruise in the role of Steve Jobs.
 I think it would be a dazzling performance.
3. Speaking of Jobs, it was doomed from the beginning.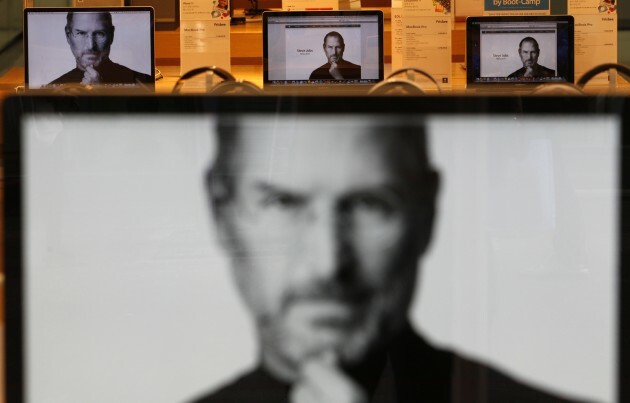 AP / Press Association Images AP / Press Association Images / Press Association Images
Background: Sony was scheduled to make Jobs with director Danny Boyle and writer Aaron Sorkin. In November, Sony announced they would not be progressing with the film and Universal acquired the project.
E-mails between producer Scott Rudin and studio head Amy Pascal show that it isn't quite how it all went down.
Instead of Sony choosing not to move ahead with the project, Rudin yanked it from them amid frustration with how the studio behaved and their lack of faith in the direction Danny Boyle and Rudin wished to take.
Rudin to Pascal:
I have worked something out for you with Universal and whether or not you take it is up to you— but so we are clear, I am done being your advocate here as you don't deserve one exhalation of breath on your behalf. You've behaved abominably and it will be a very, very long time before I forget what you did to this movie and what you've put all of us through.
Ouch. 
(Gawker has compiled a comprehensive timeline of the project's time at Sony and its disintegration that can be read here.)
4. A Men in Black-Jump Street crossover is in the works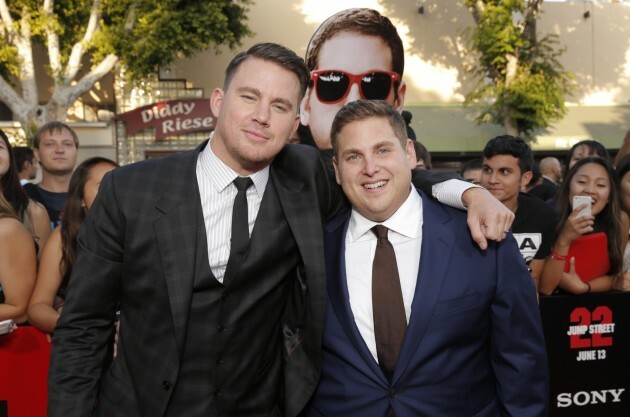 AP / Press Association Images AP / Press Association Images / Press Association Images
Sony is planning to combine two of their most wildly successful franchises for one giant uber-franchise in the form of a Men in Black-Jump Street crossover.
In one e-mail, Jonah Hill wrote:
jump street merging with mib i think that's clean and rad and powerful
All going well, the film will be released in 2016/2017.
5. Jennifer Lawrence and Amy Adams earned less than their male co-stars in American Hustle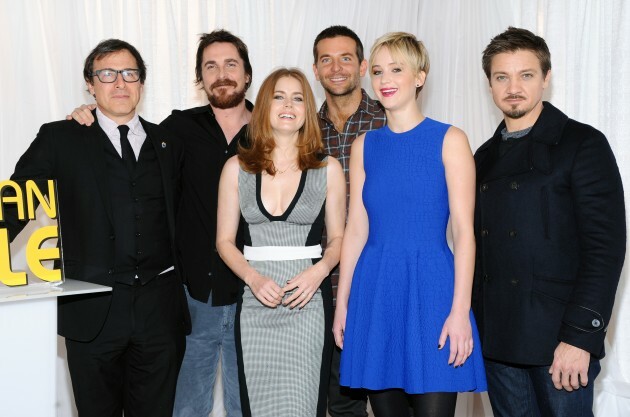 AP / Press Association Images AP / Press Association Images / Press Association Images
The Daily Beast reports that e-mails from December 2013 show that Jennifer Lawrence earned less back-end compensation for American Hustle than her male co-stars.
While Christian Bale, Bradley Cooper and Jeremy Renner were all entitled to 9%, while both Adams and Lawrence were entitled to just 7%.
6. Speaking of Jennifer Lawrence, she is interested in the female Ghostbusters spin-off.
As are the following ladies:
Paul's movie is gonna be the first one and from what I'm hearing jennifer lawrence and Emma stone and Melissa McCarthy and Amy schumer and liszzy [Lizzy] Kaplan just to name a few have already said thy wanted to be in…."
Emma Stone, Melissa McCarthy and Jennifer Lawrence? Sign us up.
7. Channing Tatum's e-mails are gas.
AP / Press Association Images AP / Press Association Images / Press Association Images
Gawker obtained an e-mail from a delighted Channing Tatum, who wrote the following after 22 Jump Street's enormously successful box office debut:
F YOU TED !!!! SECOND OF ALLLL TIMMMMME BEEEOTCH!!!! COME ON JUMPSTREETERS WE GOT CATE BLANCHETT WIT DIS BOX OFFICE BITCHES!!!!!!!!
8. George Clooney is making a film about the phone-hacking scandal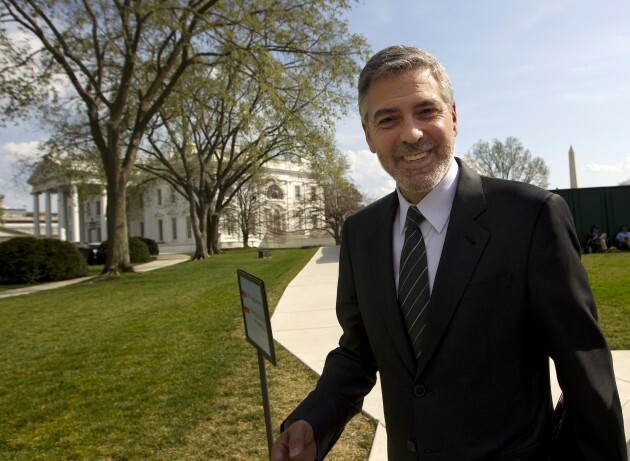 AP / Press Association Images AP / Press Association Images / Press Association Images
how much fun are we gonna have…the stakes are higher than citizen kane…if we tell the truth in a compelling way…rupert won't get time/warner…cnn won't be fox….i'm so excited to do this film..and for those of you listening in…i'm the son of a news man…everything will be double sourced..so come on with your lawsuits…f**kers…
9. Kanye West wants to make a film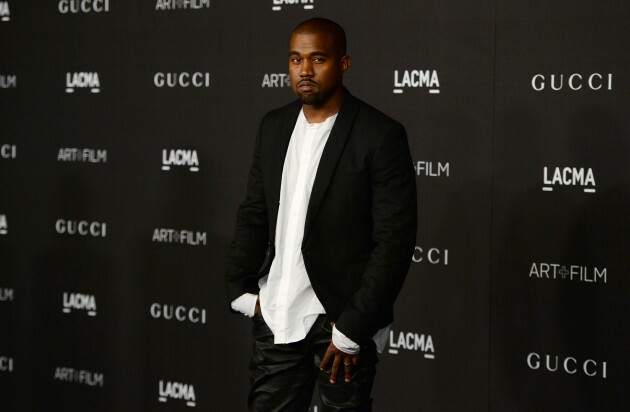 AP / Press Association Images AP / Press Association Images / Press Association Images
According to The Daily Beast, Kanye's assistant made a pitch to Sony. On a similar note, Beyoncé's dad also tried to make a Destiny's Child biopic happen, but execs decided it was "too soon".
Foolish.
10. Sony heads were caught making insensitive remarks about President Barack Obama
In an e-mail obtained by Buzzfeed, Amy Pascale is quoted as asking producer Scott Rudin if there is anything she should ask President Obama. Rudin asked her to ask him to finance some films to which Pascal replied, "Should I ask him if he liked DJANGO?"
The pair continued naming films that featured either prominent African-American actors or themes relating to African-Americans and guessed which ones he'd like. Rudin speculated that President Obama enjoyed comedian Kevin Hart.
Ride-along. I bet he likes Kevin Hart.
The pair have since apologised for their remarks. Among those to weigh in was Scandal producer Shonda Rhimes, who had this to say.
11. Not everyone is happy with the leaks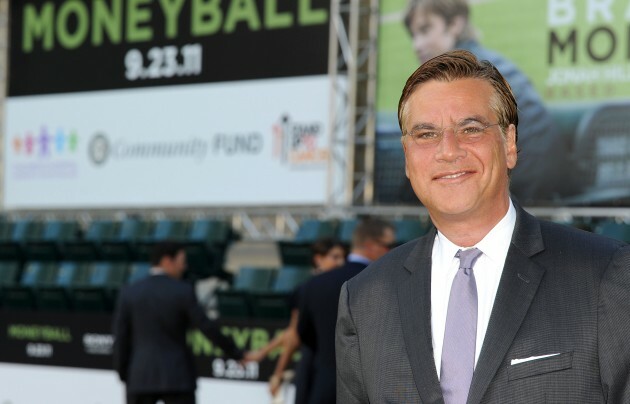 AFF / EMPICS Entertainment AFF / EMPICS Entertainment / EMPICS Entertainment
While they have made for decent gossip fodder, not everyone is happy about the leaks.
Many have condemned media outlets for publishing the illegally obtained information with screenwriter Aaron Sorkin – who has found himself in the middle of the debacle – penning a stern op-ed for The New York Times today, in which he called the press "morally treasonous and spectacularly dishonorable".
Additionally, Sony's legal team has kindly requested that media outlets refrain from publishing any more leaks.
But with both Gawker and The Daily Beast ignoring that request today, it seems unlikely that Sony's nightmare will end any time soon.