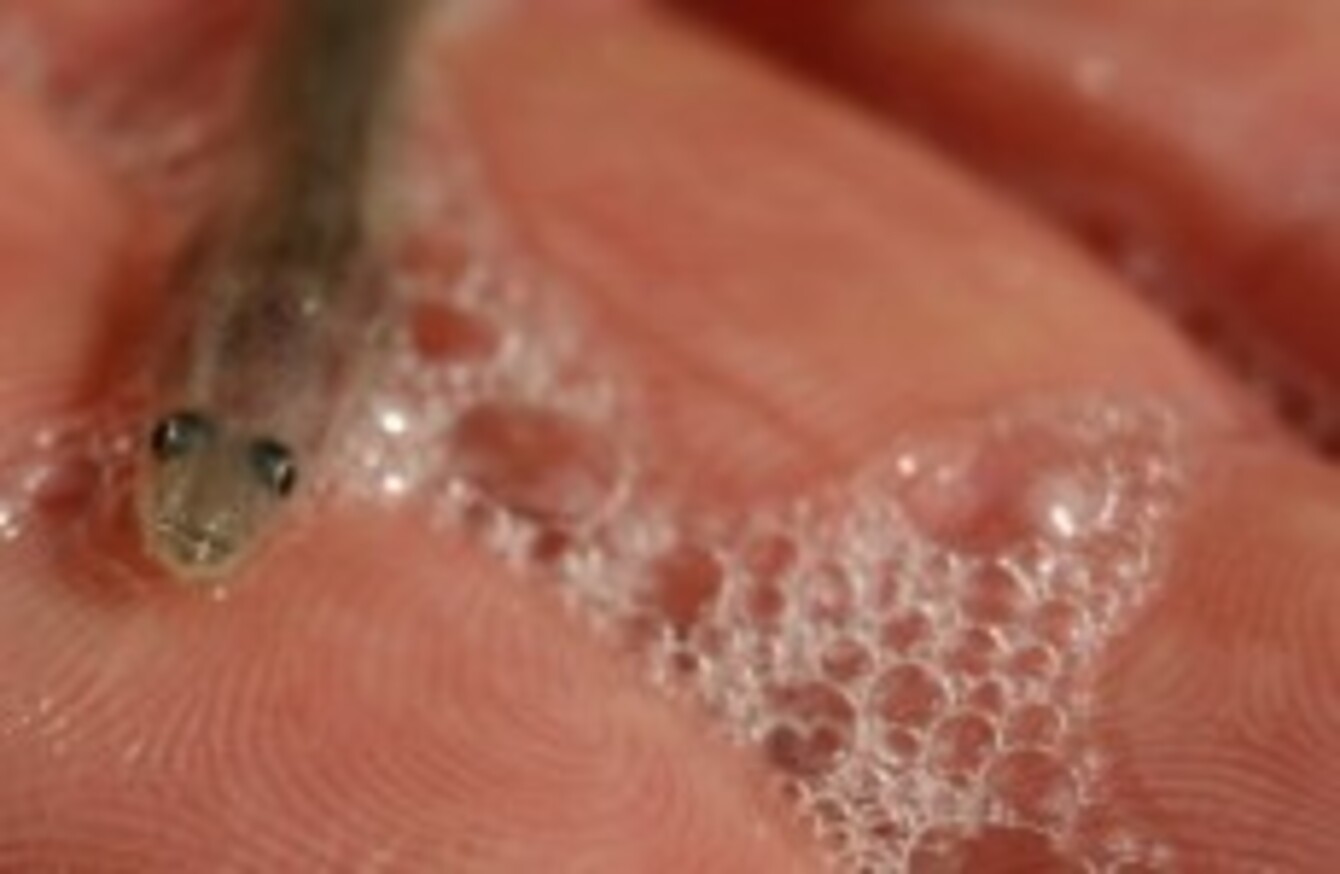 File photo of a baby eel
Image: Philipp Guelland/AP/Press Association Images
File photo of a baby eel
Image: Philipp Guelland/AP/Press Association Images
A MAN WHO went for a spa treatment got more than he bargained for when an eel decided to swim into his urethra.
The Los Angeles Times reports on this unusual tale, which involves Zhang Nan (56), of the Hubei province in China.
He bathed with live eels during a treatment that was supposed to be similar to fish pedicures, where the creatures nibble at dead skin, revealing the new skin underneath.
But one of the six-inch eels managed to enter Nan's penis and swam up to his bladder.
A sharp pain alerted Nan to the eel's presence and he tried to stop the critter, but it was too slippery to grasp.
The shocked man was rushed to hospital and after three hours in surgery, the eel was removed – dead.