SINCE IT DEBUTED on Friday, the trailer for Star Wars: The Force Awakens has been viewed over 40 million times, inspired numerous lightsaber debated and spawned countless memes.
It has also regrettably led to some racist chatter owing to the casting of a black actor as a Stormtrooper.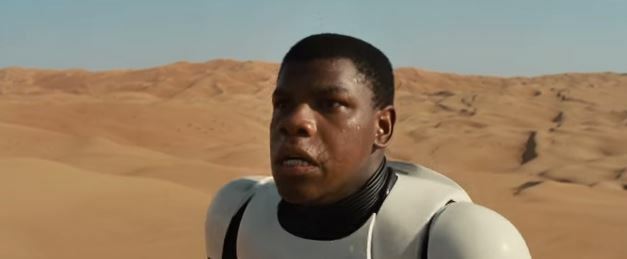 Star Wars / YouTube Star Wars / YouTube / YouTube
British actor John Boyega, who previously starred in Attack The Block and Half of a Yellow Sun, can be seen in the trailer for a few seconds and found himself at the centre of a discussion about whether or not Stormtroopers can be black.
YouTube One of the comments regarding Boyega's ethnicity. YouTube
Others, meanwhile, stated that they were querying continuity more than anything else with many believing that stormtroopers were all white clones, a misnomer that was helpfully debunked here.

Star Wars / Facebook Star Wars / Facebook / Facebook
As for what Boyega thinks of this?
Over the weekend, he posted this note to Instagram in which he thanked his fans and also brilliantly and succinctly addressed the haters.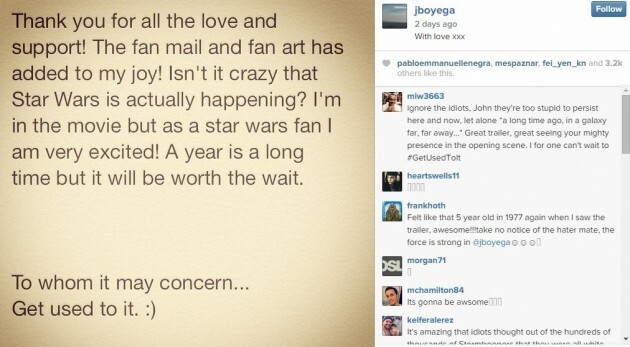 John Boyega / Instagram John Boyega / Instagram / Instagram
"Get used to it."
That's how you do it.