IF YOU HAVE been on Twitter today, chances are that you've seen people mentioning The Jinx in your timeline.
The HBO show dominated social media discussion today, thanks in no small part to the arrest of its star Robert Durst yesterday. (More on that in a minute.)
But what exactly is it?
Allow us to explain.
First off, what is the show all about?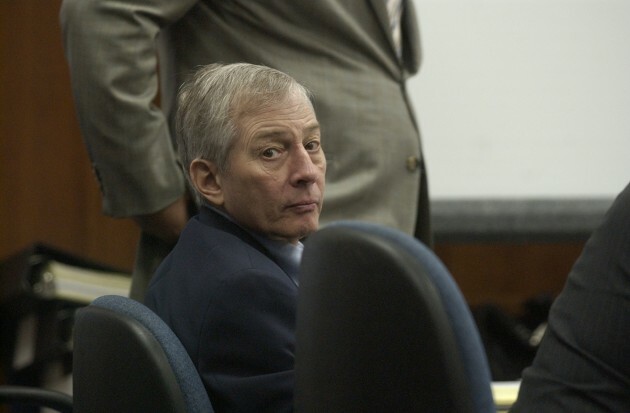 AP / Press Association Images AP / Press Association Images / Press Association Images
The six-part documentary series investigates the unsolved disappearance of Kathleen Durst and the murders of Susan Berman and Morris Black. The common thread between all three crimes?
Robert Durst.
The son of a millionaire property mogul, Robert Durst first came to notoriety when his wife, Kathleen, vanished without a trace in 1982.
Though her family and friends have long suspected that Robert may have been involved in her disappearance, Durst has maintained his innocence and her body has never been recovered.
Serienjunkies Trailer / YouTube
Decades later, he was arrested in connection to the murder of his friend Susan Berman, who was shot dead in her home in 2000. He was not charged.
In 2001, Durst was arrested and charged with the murder of his neighbour Morris Black. He was later acquitted of the murder.
Through interviews with police officers, witnesses, friends, acquaintances and, crucially, Robert Durst himself, The Jinx investigates Durst's potential involvement in all three crimes.
Naturally, the true crime show has received widespread critical acclaim and developed somewhat of a cult following.
So, it's kind of like Serial?
You wouldn't be the first to make that comparison.
Much like the podcasting phenomenon, it boasts unprecedented access to all the main players in the case, including the accused. (Durst had previously steered clear of media appearances.) It also unfolds on a week-by-week basis, meaning it was incredibly addictive.
Unlike Serial, most people seem pretty satisfied by the ending.
What was the ending?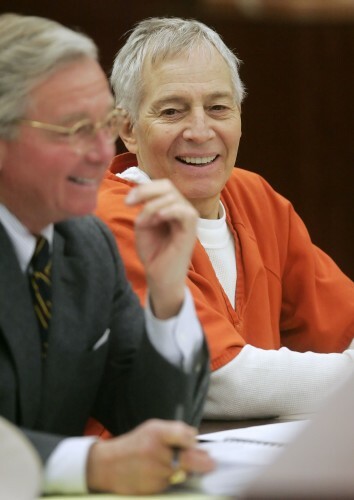 AP / Press Association Images AP / Press Association Images / Press Association Images
WARNING: SPOILERS AHEAD.
There was a moment in last night's finale in which Durst could be heard uttering, "I killed them all."
Durst made the potentially explosive statement while in the bathroom and unaware that his microphone was still attached. The comment was made after Durst was questioned by the filmmakers about the death of his friend, Susan Berman.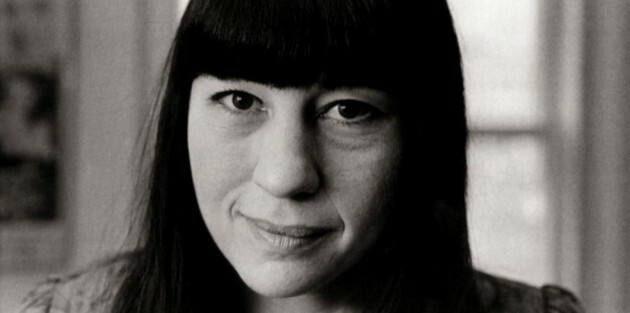 The Jinx Susan Berman The Jinx
Filmmaker Andrew Jarecki said that the recording was made in 2012, but was not discovered for two years. (This timeline has been a source of contention for many on Twitter.)
His rep later confirmed that he had turned the recording over to law enforcement and would likely be called as a witness in the case.
So, Durst was arrested?
AP / Press Association Images AP / Press Association Images / Press Association Images
That's right.
Durst was arrested in New Orleans on a first degree murder warrant from Los Angeles.
The LAPD and FBI confirmed that the millionaire heir was arrested in connection with the murder of Susan Berman, citing new evidence.
As a result of investigative leads and additional evidence that has come to light in the past year, investigators have identified Robert Durst as the person responsible for Ms. Berman's death.
See? The opposite of Serial.
I'm intrigued. How can I watch it?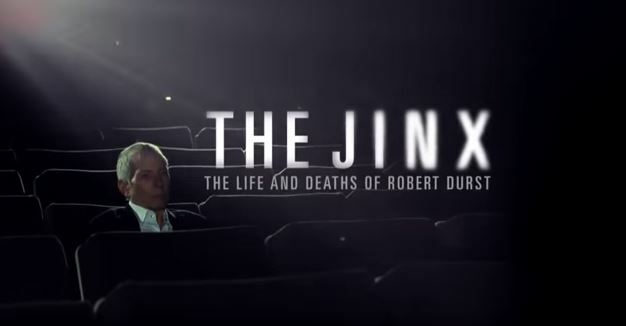 YouTube YouTube
The HBO show aired its finale last night, but is not currently airing on any Irish or British channel.
In light of these recent developments, however, we don't anticipate it being long before someone picks it up for broadcast…