POPE FRANICS FINISHED up his visit to the States in Philadelphia over the weekend. He took a jaunt down the Ben Franklin Parkway on Saturday and was met with crowds of people.
One in particular, stood out from the crowd, a little baby dressed up as… the pope himself.
Little Quinn Madden caught the pope 's eye and she was even taken over to receive a special holy kiss–well, when he stopped laughing at her.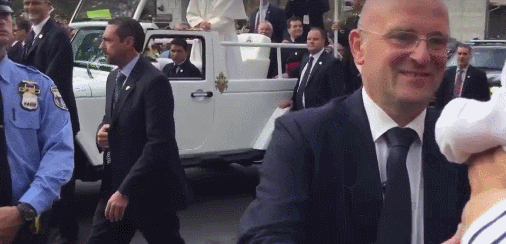 Before being safely returned… <3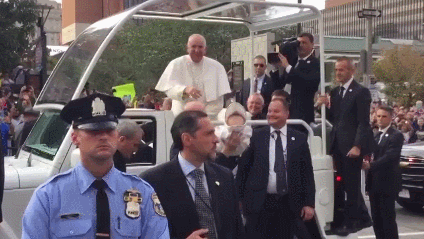 CAN'T. COPE.
Dad Daniel Madden told 6 ABC that the pope told his security to tell them they had a great sense of humour.
Not to mention, a completely adorable mini-pope.
Rosann Cozza Rosann Cozza
Mini-pope for prez.
CCTVNEWS24 / 7/YouTube