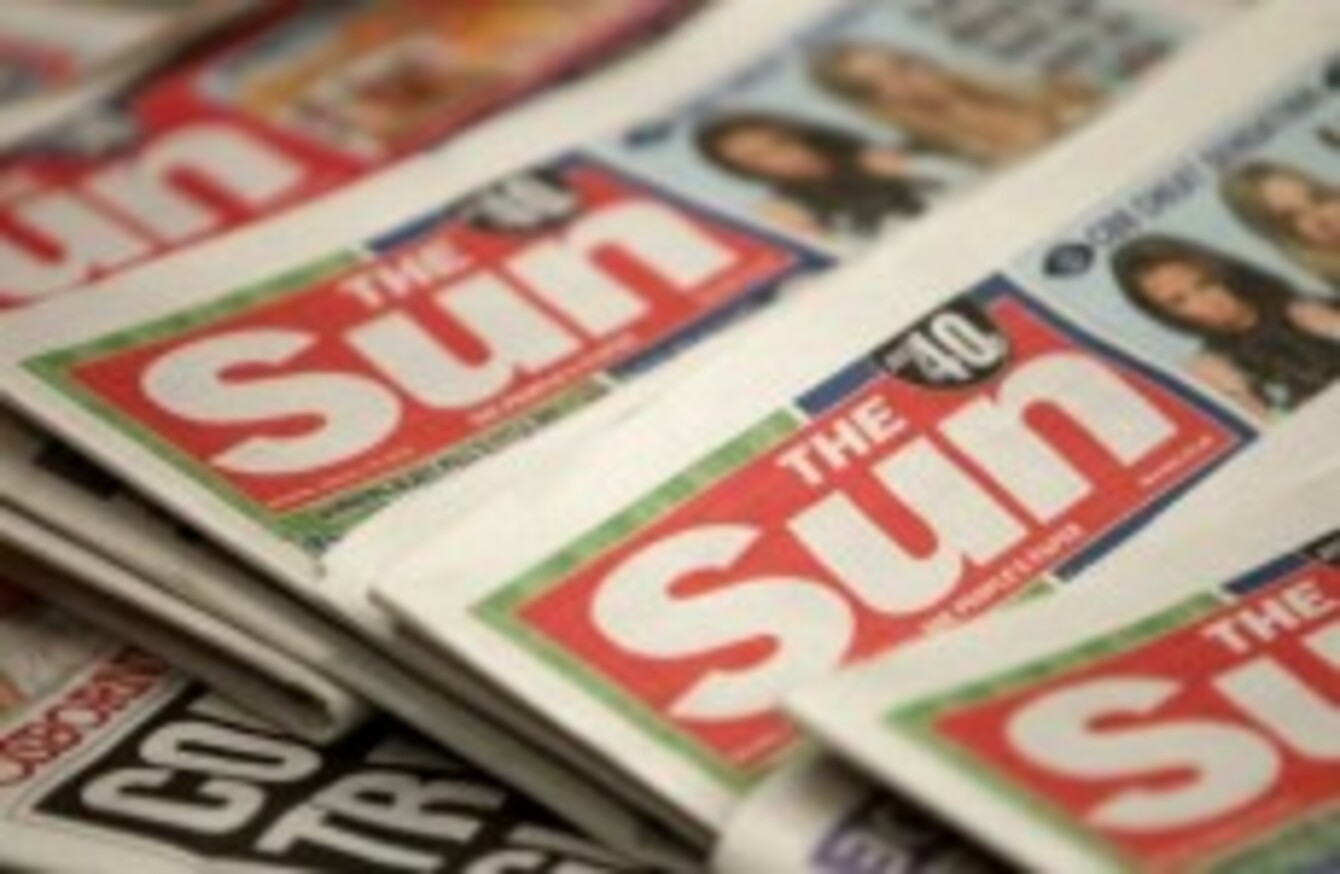 Image: Clive Gee
Image: Clive Gee
THE SUN NEWSPAPER has published a photograph of a topless woman for the first time since last Friday.
It comes after reports that the tabloid may have scrapped the Page 3 feature after 44 years.
The photograph of a topless model this morning has a caption stating:
Further to recent reports in all other media outlets, we would like to clarify that this is Page 3 and this is a picture if Nicole, 22, from Bournemouth.
"We would like to apologise on behalf of the print and broadcast journalists who have spent the last two days talking about it."
The Times, which has the same publisher as The Sun, reported earlier in the week that the tabloid decided to quietly drop the feature.
While the Guardian reported that it had spoken to "a series of insiders" who said the feature had been dropped.
The head of PR for the tabloid, David Sharpe, has tweeted about the reports:
The campaign group 'No To Page 3′ posted on its Facebook page this morning, "Well we've always liked a bit of drama at No More Page 3 towers!
Today Page 3 is back in The Sun. While we wait to see if this is just a one-off, we can be in no doubt our campaign is causing quite a stir in The Sun's offices!
A Fine Gael councillor who criticised 'feminazis' for the change later apologised for his comments.
The paper is owned by Rupert Murdoch's News UK and Murdoch himself described it as "old fashioned" last year.
The Irish edition of The Sun dropped Page 3 in 2013. The Sun's Irish editor, Paul Clarkson, told RTÉ's Morning Ireland last year that he was listening to readers and that there were 'cultural differences' between Ireland and Britain.