SOMETIMES IT'S EASY to write Ireland off as a "poxy country" or give out yards about the weather.
But every so often, Ireland does something amazing that reminds you that this isn't a bad little country after all.
Like…
1. Our soccer team (ranked 54th in the world) beat Germany (ranked 2nd in the world) last night
http://vine.co/v/e0bwqd9HhH5
2. And our rugby team aren't doing so badly either…

Paddy Power Paddy Power
We like those odds.
3. A lad from Mullingar is literally one of the most famous people in the world
4. And a lad from Co. Down is one of the most famous athletes in the world
5. A man from Donegal won the Nobel Prize for Medicine earlier this week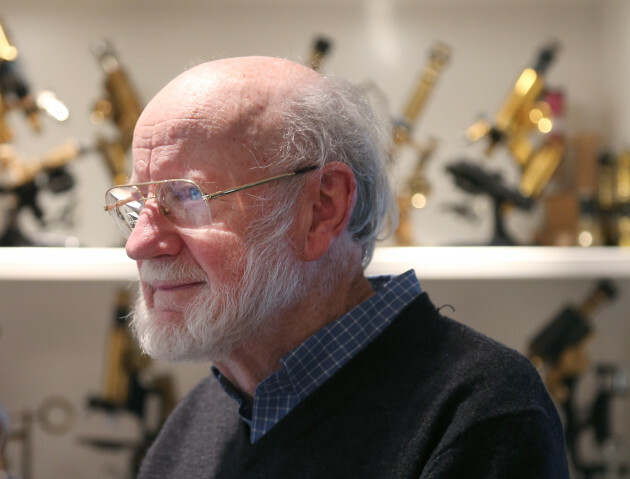 Mary Schwalm Mary Schwalm
William Campbell hails from Ramelton, Co. Donegal, and this week, he shared the Nobel Prize for Medicine for his work developing drugs to fight parasitic diseases.
#COYBIG
6. Our views are frankly ridiculous.
This isn't a still from Lord of the Rings.
It's Co. Wicklow.
stereophotogrammetry stereophotogrammetry
7.  See this guy on the cover of Italian Vogue? He's from Ennis. No big deal.
Irish people conquering the fashion industry? Done.
8. Oh, and did we mention that BazAshmawy's 50 Ways To Kill Your Mammy was just nominated or an International Emmy?
Sky's 50 Ways To Kill Your Mammy was nominated for Best Non-Scripted Entertainment at the International Emmys earlier this week.
Yes, Irish mammies are conquering the world. What a time to be alive!
9. We're being tipped for a rake of Oscar nominations next year
PA Wire / PA Images PA Wire / PA Images / PA Images
Room, directed by Lenny Abrahamson, is already one of the Oscar favourites having won the prestigious audience award at the Toronto International Film Festival.
Michael Fassbender is being tipped for a Best Actor nomination for his performance in Steve Jobs. Saoirse Ronan is currently wowing critics with her performance in Brooklyn.
And Variety thinks Viva stands a chance at being nominated for Best Foreign Language Film. Olé, olé, olé!
10. Even our beer is winning awards

DailyEdge.ie DailyEdge.ie
Franciscan Well was named World's Best Seasonal Pale Ale this week.
Nice one.
11. What other country has an airline that steps up to the plate like this during hard times?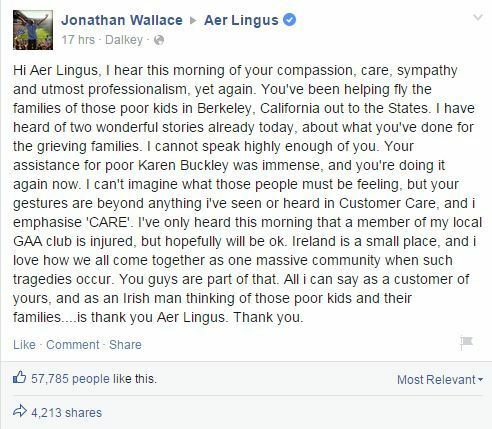 Aer Lingus Aer Lingus
12. What other country would be this sound to 18-year-olds sitting exams?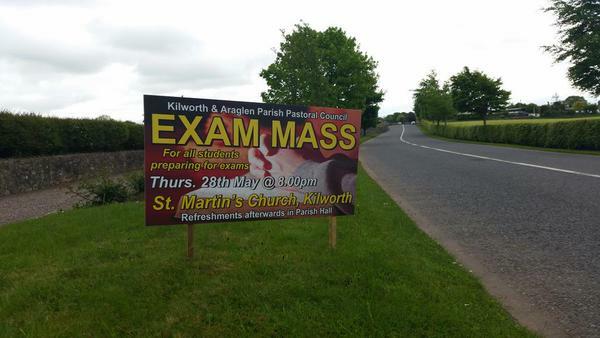 Arlene Kenny / Twitter Arlene Kenny / Twitter / Twitter
Everywhere else: "So what if you're sitting exams?"
Ireland: "Come here and I'll put on the kettle for you and I'll say a little prayer for you…"
13. Seriously, only in Ireland could someone say this to their boss and not get in a heap of trouble

The Guardian The Guardian
Sure, we're great craic.
14. And only in Ireland could one of the country's leading current affairs lead a crowd in an "Olé, olé, olé" chant while celebrating marriage equality
TV3 Ireland / YouTube
We love you, Ireland.
<3