LAST NIGHT, TONY Blair was named Philanthropist of the Year at the GQ Awards. Blair received the award for his work in establishing the Tony Blair Faith Foundation and the Tony Blair Africa Governance Initiative.
Upon receiving the award, the former Prime Minister was quoted by GQ as saying, "I would like to dedicate this award to the people that work with and for my organisations. I feel the pulse of progress beating a little harder."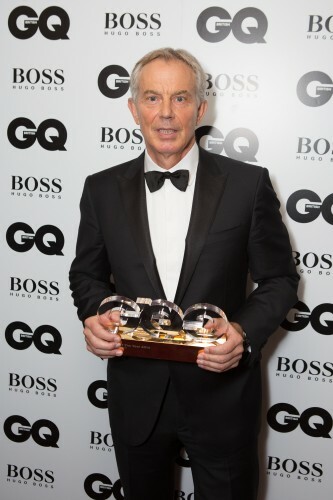 Daniel Leal-Olivas Daniel Leal-Olivas
As you can imagine, the announcement was met with controversy and left a sour taste in the mouths of many. Several took to Twitter express their distaste.
Bring on the tweets.
In response, GQ penned an article this afternoon defending their decision to award the prize to Blair and defending his legacy. The article, entitled Bring Back Tony Blair, outlines his achievements in office and since he stepped down from politics.
GQ GQ
GQ GQ
GQ GQ
You can read the defense in its entirety here.