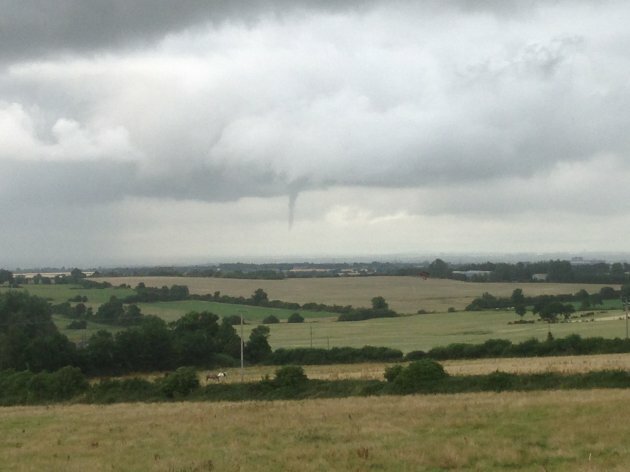 THIS PICTURE, TAKEN by TheJournal.ie reader Jonathan Coyne on the M7 Naas Road at Newcastle, shows what looks like a tornado over the general Maynooth area.
Joanna Donnelly, meteorologist at Met Eireann, told TheJournal.ie that in Ireland they are referred to as a "funnel cloud". She said that it "can cause a lot of damage" and they have done so in the past.
Donnelly said it's made up of very strong winds in a circular motion and they "can lift items such a trampolines, paddling pools and patio furniture".
They can sometimes coincide with thundery weather, which we experienced last night and will continue to do so over the coming days.
"We can expect them while the thunder warning is in place and in the counties from Donegal to Wicklow", basically the counties that are shaded in red and yellow below here: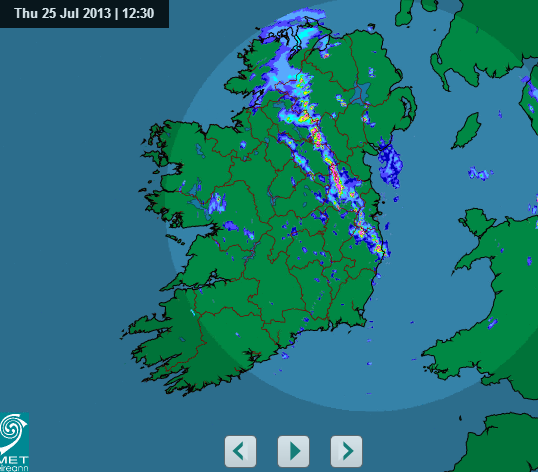 (Rainfall Radar/Met Éireann)