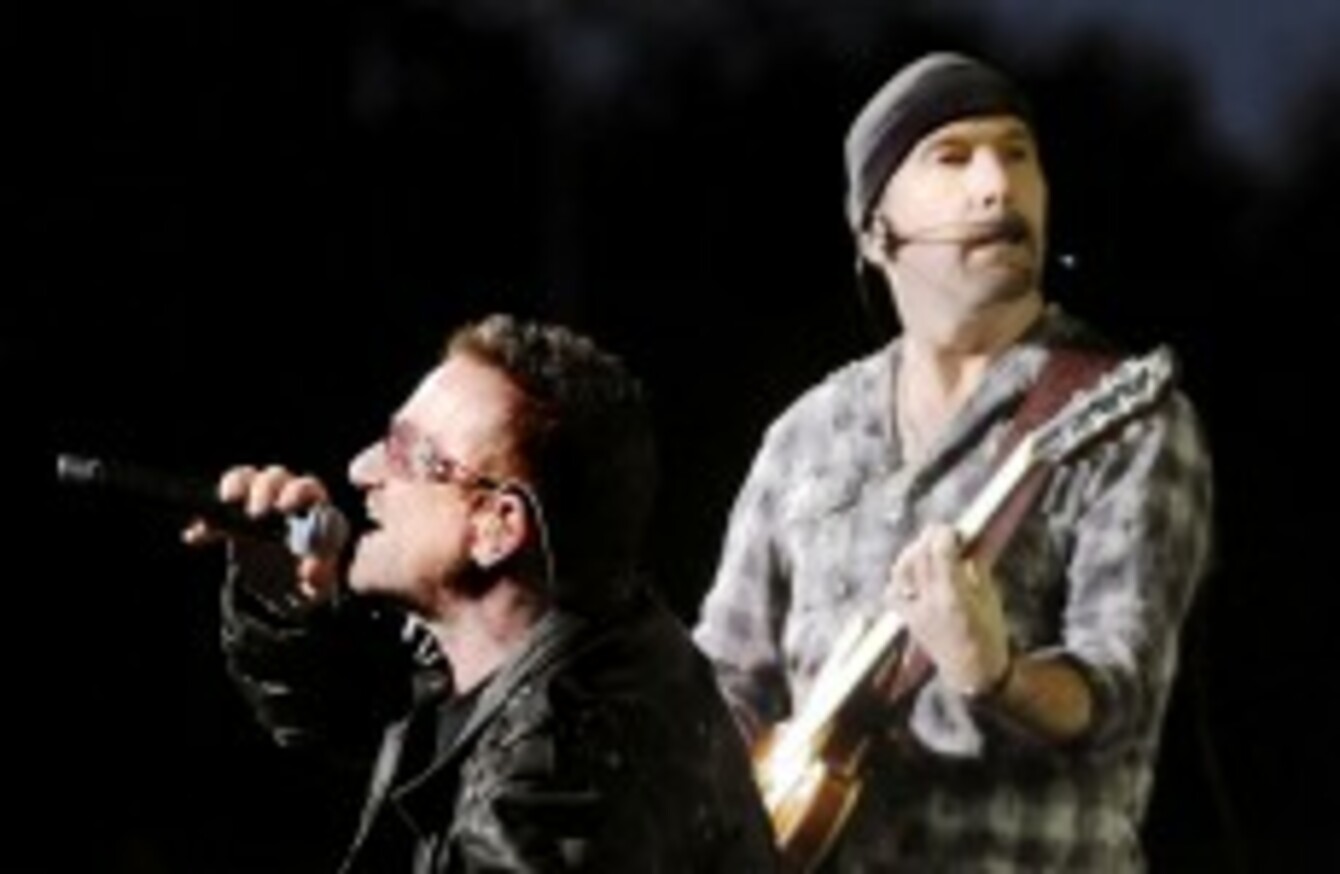 Image: PA Wire
Image: PA Wire
U2′S APPEARANCE AT the Glastonbury festival is to be targeted by demonstrators complaining about the band's decision to incorporate its publishing business in the Netherlands so as to minimise its tax bill.
The Dublin fourpiece, who shifted their corporate businesses to the Netherlands after Ireland capped its tax exemption for artists' income at €250,000 per year.
The protesters will represent the group Art Uncut, an offshoot of UK Uncut, a group which has been protesting against the moves by many British corporations to set up their headquarters abroad in a bid to reduce their corporate tax bills by as much as possible.
Ironically, the Irish tax regime is ordinarily the focus of UK Uncut's protests, with many British firms funnelling profits through their Irish operations – but the Guardian reports that the group is today complaining that U2′s decision to locate elsewhere is denying Ireland a significant tax income.
Among the protests planned for the gig towards the end of this month are the unfurling of giant Irish and Dutch flags, with a giant bundle of inflatable cash being moved from the Irish flag to the Dutch one to signify the wealth lost by Ireland by U2′s overseas incorporation.
"Bono claims to care about the developing world, but U2 greedily indulges in the very kind of tax avoidance which is crippling the poor nations of this world," an Art Uncut spokesperson told the Guardian.
"We will be showing the very real impact of U2′s tax avoidance on hospitals and schools in Ireland. Anyone watching will be very much aware that Bono needs to pay up."