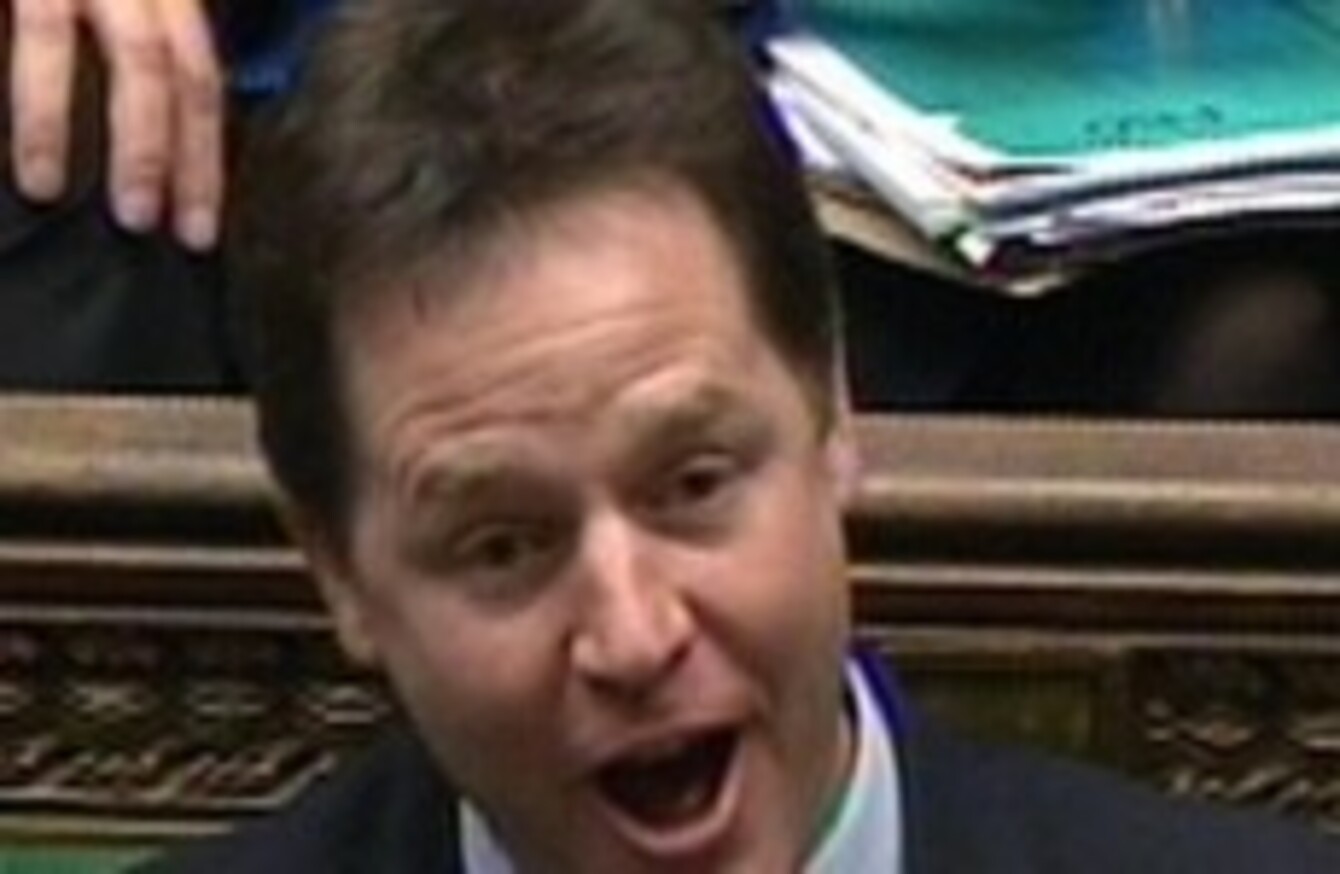 Image: PA/PA Wire/Press Association Images
Image: PA/PA Wire/Press Association Images
THE UK'S DEPUTY Prime Minister Nick Clegg has admitted that attempts to live a relatively normal life don't always go so well, leaving him "quite miserable" as he admitted to crying regularly to music.
In a revealing interview with Britain's current affairs magazine The New Statesman Clegg says how his nine-year-old son recently asked him: "Why are the students angry with you, Papa?"
Clegg is deeply unpopular in the UK owing to the fact his Liberal Democrat party is perceived to have gone back on many of its pre-election promises when it entered into coalition with the Conservatives, led by Prime Minister David Cameron.
Their ire is mainly focused on his decision to vote for university tuition fees to be increased by as much as £9,000 per year, triple the previous amount, when during the election he advocated their abolition completely.
Public anger has seen mass protests with demonstrators creating effigies of Clegg and dog excrement being posted through his letterbox, according to The Daily Telegraph.
In the interview with heiress and socialite Jemima Khan, Clegg says that he attempts to lead a relatively normal life but doesn't always get the balance right, leaving him "quite miserable".
In the evenings, he likes to read novels and "cries regularly to music", according to the interview. Clegg adds:
I'm a human being, I'm not a punchbag – I've got feelings.
In her article Khan describes Clegg as having been "corpse like with exhaustion" when they met.
Its not the first time Clegg has given such a frank interview, in 2008 he told Piers Morgan that he had slept with "no more than 30″ women in an interview with GQ magazine.