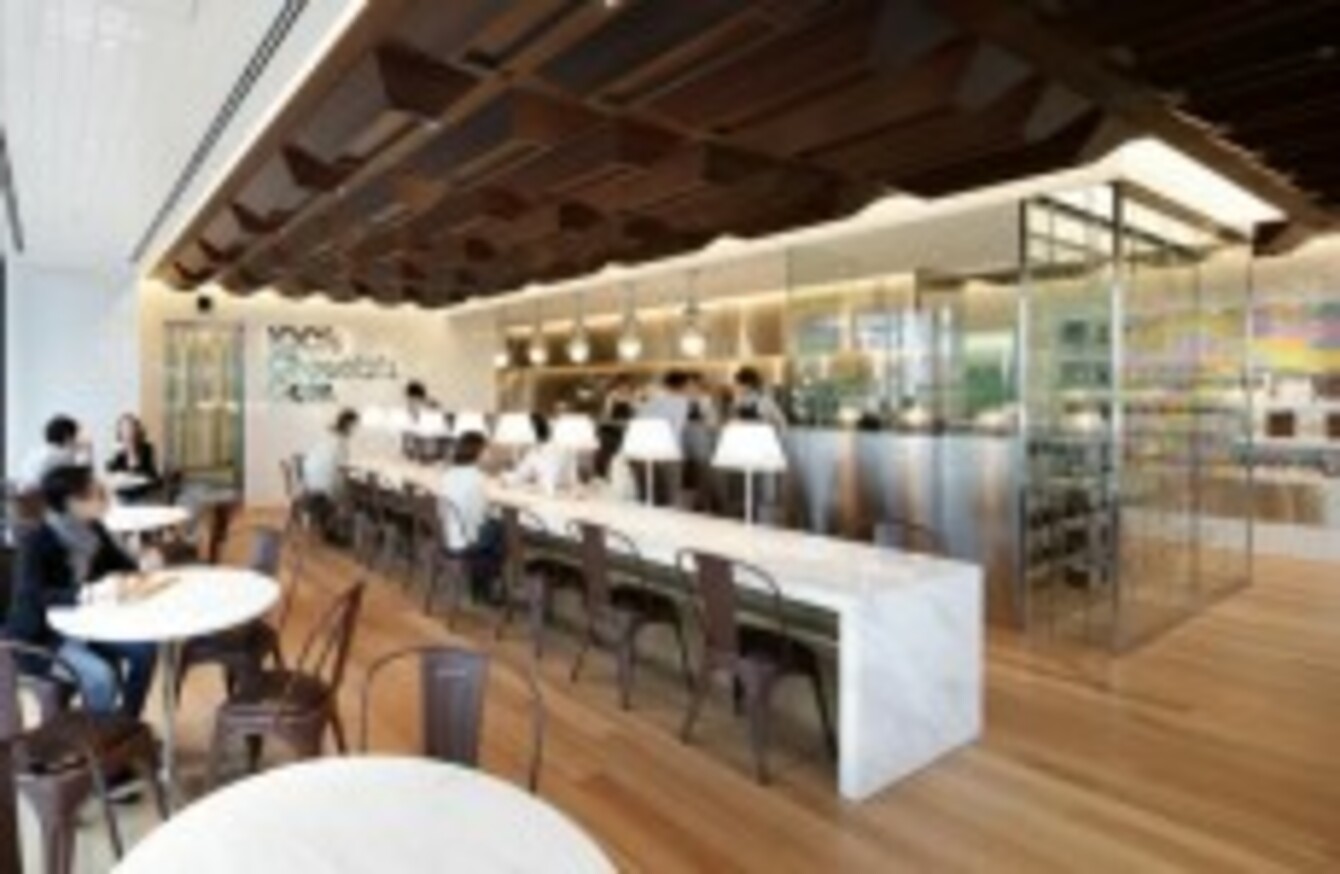 BORED OF CAFÉS that just serve food and drinks, but otherwise lack that wow factor?
From launderette cafés to café-cum-office spaces, here are nine themed cafés that you will wish were around the corner.
1. 100% Chocolate Café
Located in Tokyo, because of course, 100% Chocolate Café is a Mecca for those with an insatiable sweet tooth. With an extensive menu of chocolate cakes, desserts and drinks, as well as 56 varieties of chocolate containing everything from almonds to cheese, it's basically heaven on earth.
2. Lady Dinah's Cat Emporium
Cat cafés aren't a new concept – the first cat café opened in Taiwan in 1998 and since then, several have cropped up all over the world.
Lady Dinah's Cat Emporium, however, is the first such café in London. It has a £5 welfare charge for which patrons can hang out with the eleven cats that call the café home. The café also serves fancy teas, coffees and cakes.
3. Ziferblat
A chain of cafés that originated in Moscow and has since opened in London, Ziferblat is a "pay-as-you-go" café.
Instead of paying for your coffee, you pay for the time you spend there. (The London branch charges 3p per minute.) No more nursing your coffee for ninety minutes to get your money's worth.
4. Urban Station
These cafés/workspaces in Buenos Aires serve as work spaces for mobile workers. Each space boasts all the services of an office – Wi-Fi, printers, meeting rooms, mail service – with the comfort of a café.
You go in, choose where to sit, utilise the coffee service and, like Ziferblat, you only pay for the time you spend there. Genius.
5. Snakes and Lattes
Fancy playing a board game while sipping a Nutella latte? Snakes and Lattes has you covered.
The Toronto-based board game café has over 3,000 games in stock for customers to play, as well as a vast menu of drinks and snacks to enjoy. For just $5, you can stay as long as you like and play Risk to your heart's content.
6. Ra.a.g.f
Rabbit cafés have been a thing in Japan for the past couple of years, because, again, of course.
One such café is Ra.a.g.f. For 700 yen (about €5), customers can enjoy unlimited drink refills and hang out with rabbits for half an hour. Bargain.
7. The Sewing Café
Much like how an internet café operates, The Sewing Café offers customers use of sewing machines with free tea and coffee. They also offer all sorts of workshops for novices and dab hands alike.
8. Van Gogh is Bipolar
This Filipino eatery, located at the back of an apartment complex, only serves food that contains "happy hormones".
It can only hold twelve diners per night and each menu item is named after celebrities that have suffered from mood disorders. (See:Virginia Woolf Broth or Courtney Love's Potion.) Painfully hip.
9. Wash & Coffee
A unique spin on your typical launderette (GET IT? SPIN? LIKE A WASHING MACHINE?), Munich's Wash & Coffee allows customers to throw their wash in and enjoy a coffee/browse the internet while they wait. So efficient, so German.