COMEDIAN AND WRITER Jesse Berney had a vasectomy last week.
And naturally enough (wait, no) the 37-year-old decided to live-tweet it.
Are you curious about what having a vasectomy is like? Well, the main problem would appear to be shaving the area in question…
Here's how it went down: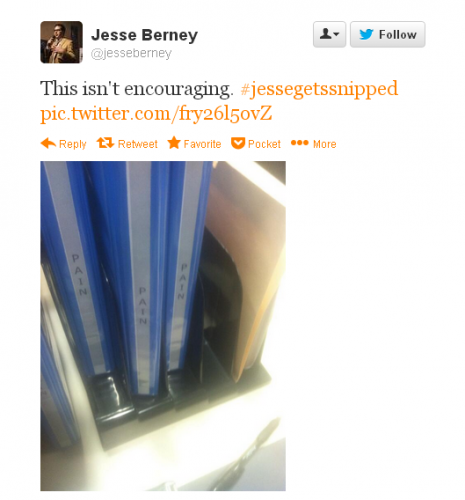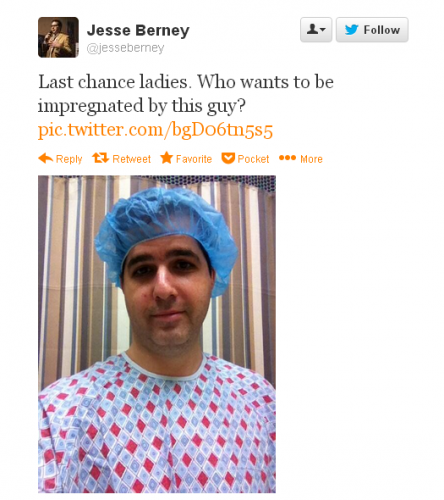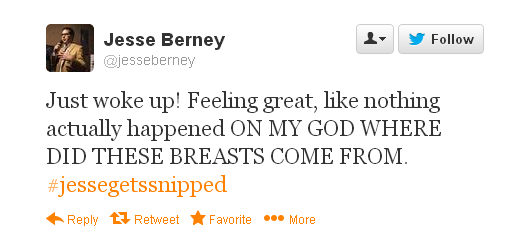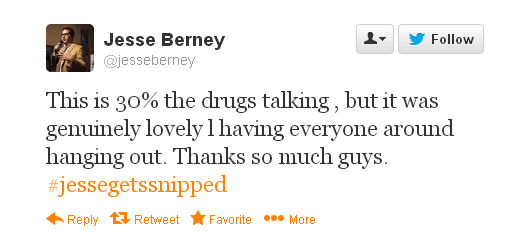 So now.
via Daily Dot