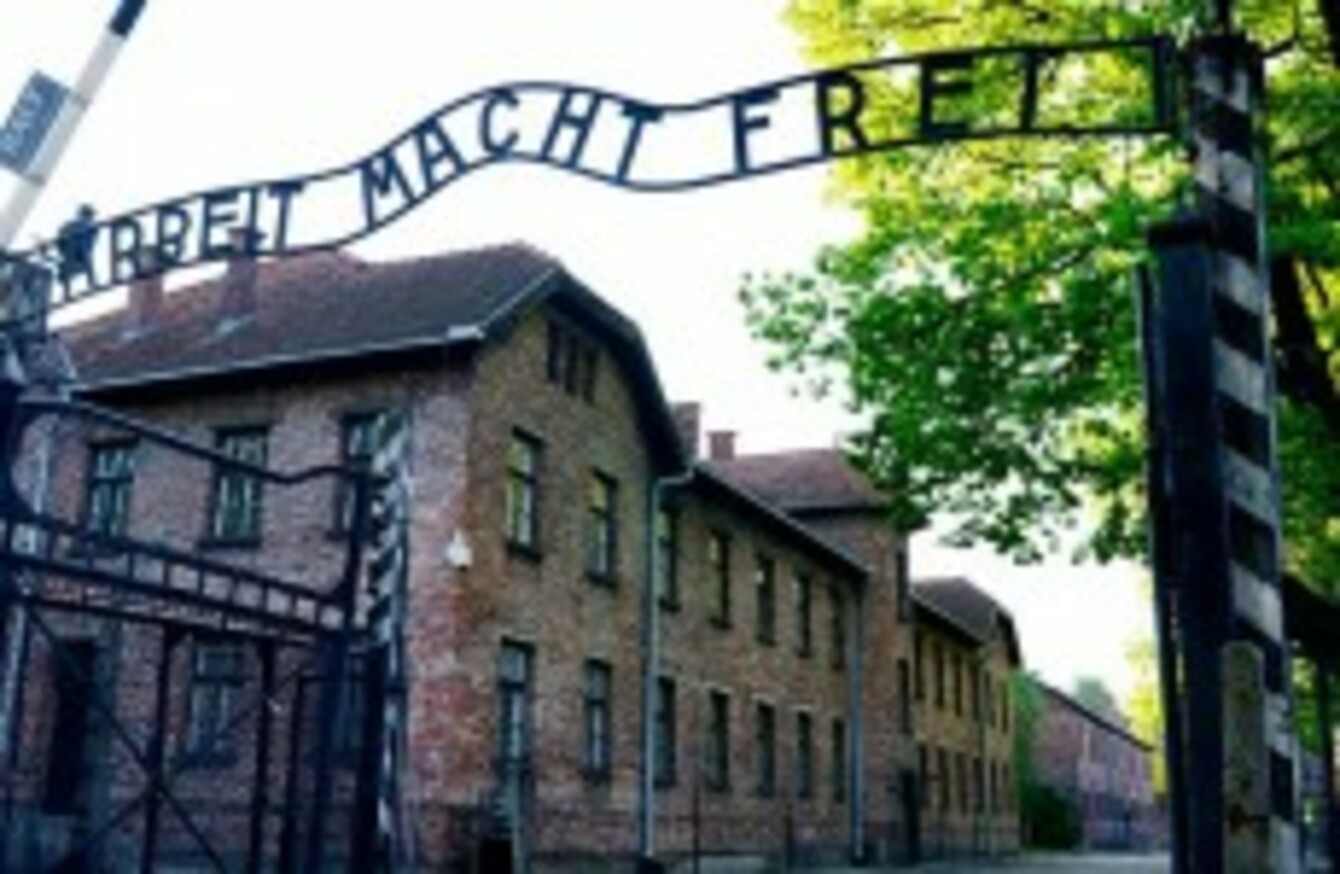 Touched By Auschwitz, BBC 2, 9pm
Image: BBC
Touched By Auschwitz, BBC 2, 9pm
Image: BBC
Every lunchtime, DailyEdge.ie rounds up the TV shows that you'll be tweeting about tonight and talking about tomorrow.
Holocaust Memorial Day (BBC Two, 7pm)
One of a range of BBC programmes marking the 70th anniversary of the liberation of Auschwitz. There's also Touched by Auschwitz on BBC 2 at 9pm and From Auschwitz with Love on BBC 1 at 12.10am) #Holocaust #Auschwitz 
Cruise Ship (UTV Ireland, 7.30pm)
Have a perv on life aboard the Island Escape, with its 1500 passengers and its gallivanting around the Med. #CruiseShip 
Prime Time (RTÉ One, 9.35om)
This week the programme assesses what the future holds for the former Quinn Group. #PrimeTime 
Everybody's (still) talking about… #Catastrophe
The Sharon Horgan/Rob Delaney Channel 4 comedy saw its second episode aired last night and it was just as well received as last week's premiere.
Last night's episode has been described as "eye wateringly funny and unusually soulful" by the Guardian.
Or switch over for…
24 Hours in Police Custody (Channel 4, 9pm) Footage is captured of a serious incident involving a man and his girlfriend

Midsomer Murders (UTV Ireland, 8pm) Another mystery for Bullard and co
Phil Spencer: Secret Agent (Channel 4, 8pm) Is Phil any use without Kirstie? Only one way to find out
Silent Witness (BBC One, 9pm) Part two of two