Source: YouTube
THIS LOVELY GRANDAD-to-be's overjoyed reaction to his daughter's pregnancy should you right up this morning.
Alex Goolsby and her partner asked her parents to play Whisper Challenge, a game created by Jimmy Fallon - participants have to don noise-cancelling headphones, then lip-read what the other player is saying.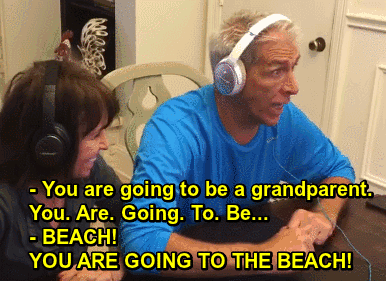 The mam cops that Alex is pregnant straight away, but dad needs a few minutes to figure things out. And when he does…
Source: Alexa Goolsby/YouTube
Ah. Bless his heart.