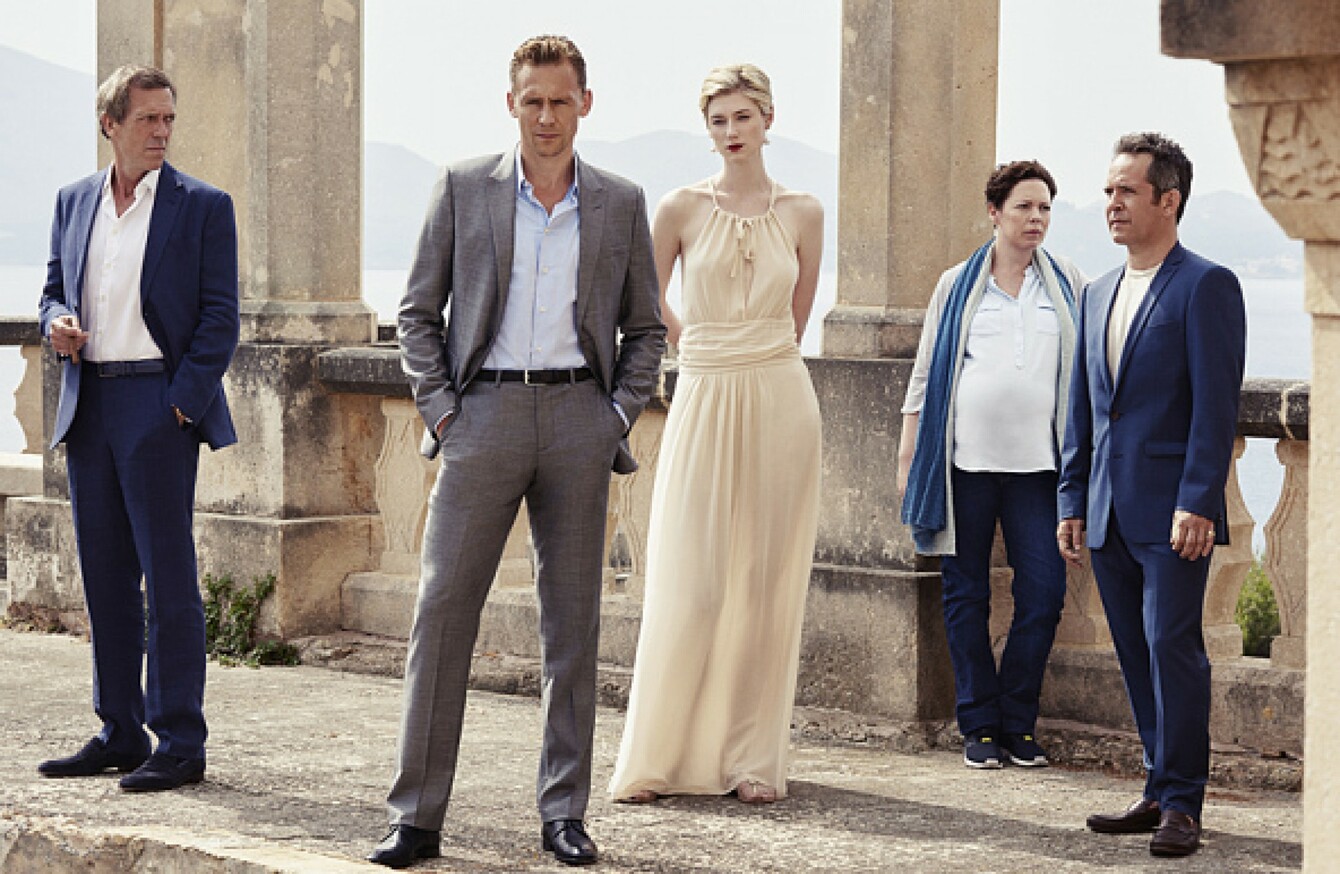 Image: Mitch Jenkins/The Ink Factory/AM
Image: Mitch Jenkins/The Ink Factory/AM
DailyEdge.ie rounds up the TV shows that you'll be tweeting about tonight and talking about tomorrow.
Room To Improve (RTÉ One, 9.30pm)
What is it about Room To Improve that holds Irish people in thrall? Perhaps it's because it holds a mirror up to our collective passive aggressive streak. Tonight, Dermot Bannon is challenged with flipping the ground and first floors of a Baldoyle house to make the most of the view. #roomtoimprove
The Night Manager (BBC1, 9pm)
In this BBC adaptation of a John le Carré novel, Tom Hiddleston plays a former British soldier turned spy. Olivia Colman and Hugh Laurie round out the main cast. Definitely not one to miss. #thenightmanager
Facebook Election Special (RTÉ2, 9.30pm) 
With social media playing a massive role in the upcoming general election, RTÉ2 has teamed up with Facebook to bring us a round-table discussion from the company's Dublin headquarters. Candidates will probably fumble with sounding clued up on social media, if that's you're idea of fun (it's ours). #ge16
Everybody's talking about: X Factor
Nick Grimshaw has ended his short tenure as a judge on the X Factor – but has refuted media reports that he was fired. Speaking on his BBC Radio 1 show, he said:
I did love it and it's not a diss to the show. It's a great show… but it's definitely a once in a lifetime style thing. This isn't me storming out of the X Factor like, "Screw you, Cheryl."
There are also unconfirmed reports that host Caroline Flack has been axed. All change (again) at X Factor HQ.
Or flick over for…
The Jump (Channel 4, 8pm) Bafflingly, this celebrity ski jumping competition is still on the air, despite five contestants withdrawing due to injury.
At Your Service (RTÉ One, 8.30pm) Francis Brennan puts smacht on a hostel.
The World's End (Channel 4, 9pm) Another comedy from Simon Pegg and Nick Frost – this time, a gang of mates try to recreate a pub crawl they did in their teens.
Sherlock Homes: A Game of Shadows (TV3, 9pm) Robert Downey Jr has entirely too much fun playing the titular detective.
The People v OJ Simpson (BBC2, 11pm) Catch the first episode here if you missed it earlier this week.