WHEN VERNON MAYNARD was approaching his 100th birthday, his friends asked him what he wished he had done during his century on earth.
The southern California man said he had always wanted to jump from a plane with a parachute.
The retired car dealer got the chance to mark his centenarian birthday this week by doing just that.
Jean Walcher of the U.S. Parachute Association says Maynard and his two great nephews made their first skydive along with trained instructors from 13,000 feet southeast of Los Angeles.
Maynard obtained a doctor's note before making the jump and told the Press Enterprise that he wasn't a bit nervous prior to the leap:
I am just tickled to death and very appreciative that my friends helped put this together.
After jumping and freefalling for 44 seconds the birthday boy landed safely and instantly proclaimed "I want to go again".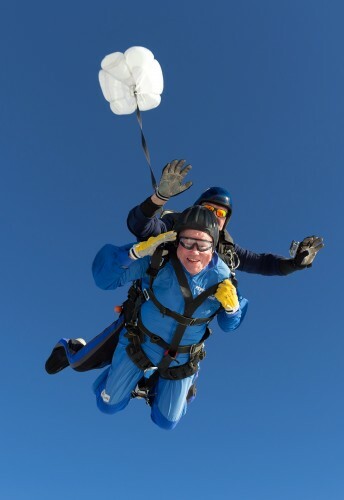 AP AP