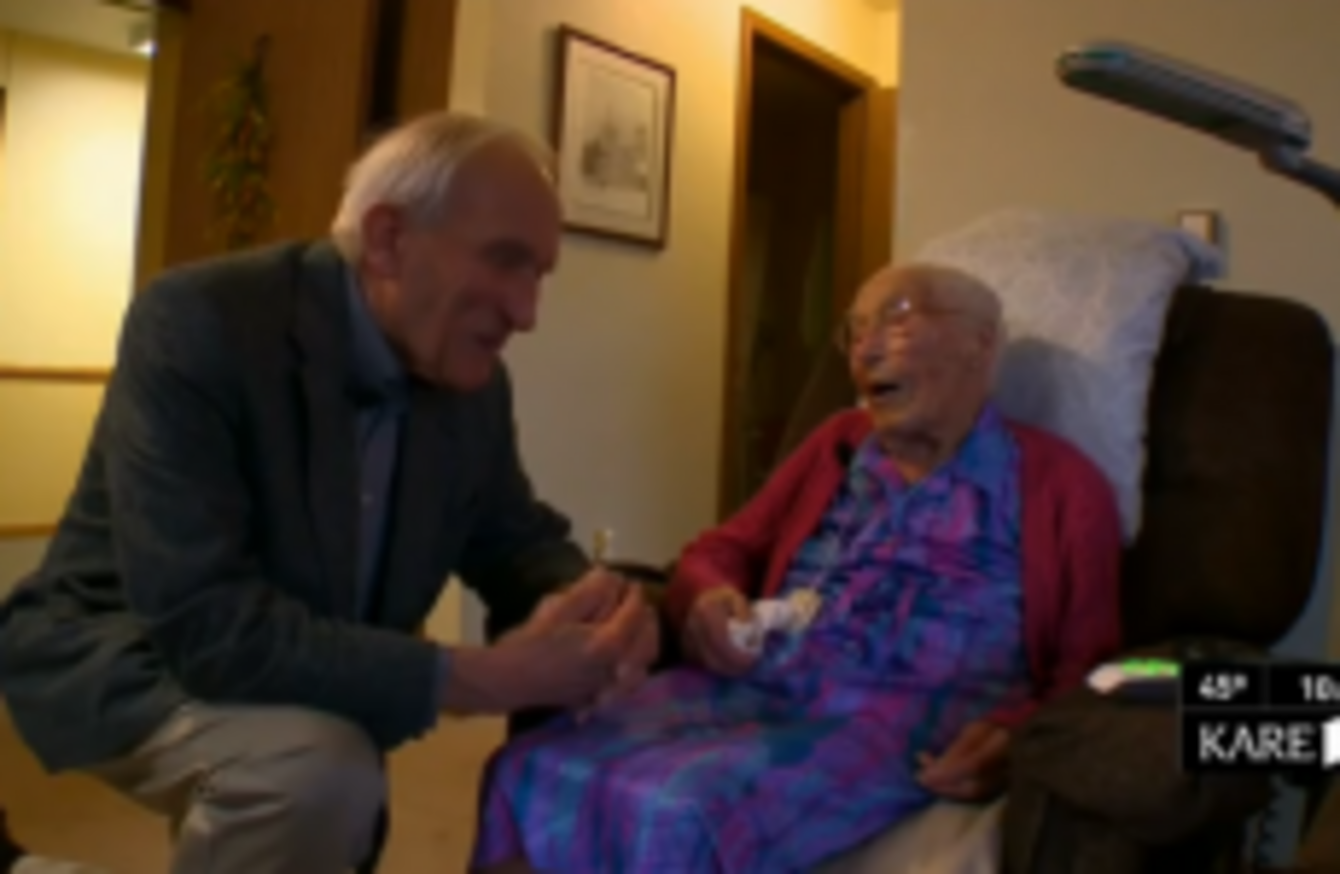 Image: KARE 11
Image: KARE 11
ANNA STOEHR TURNED 114 last weekend. Ahead of the incredible milestone, the Minnesota native decided that it was time to join Facebook and avail of all that sweet birthday attention.
Only problem? When filling out her date of birth, Stoehr found that she wasn't able to go back to 1900, the year of her birth, as it was listed as invalid. It turns out 1905 is the earliest available option for listing your date of birth on Facebook profiles.
But where there's a will, there'a way. According to local news station KARE 11, Stoehr decided to tell Facebook a little white lie about her age and listed her year of birth as 1915.
Stoehr then wrote a letter to Facebook on a typewriter that read simply, "I'm still here."
Good woman, yourself.