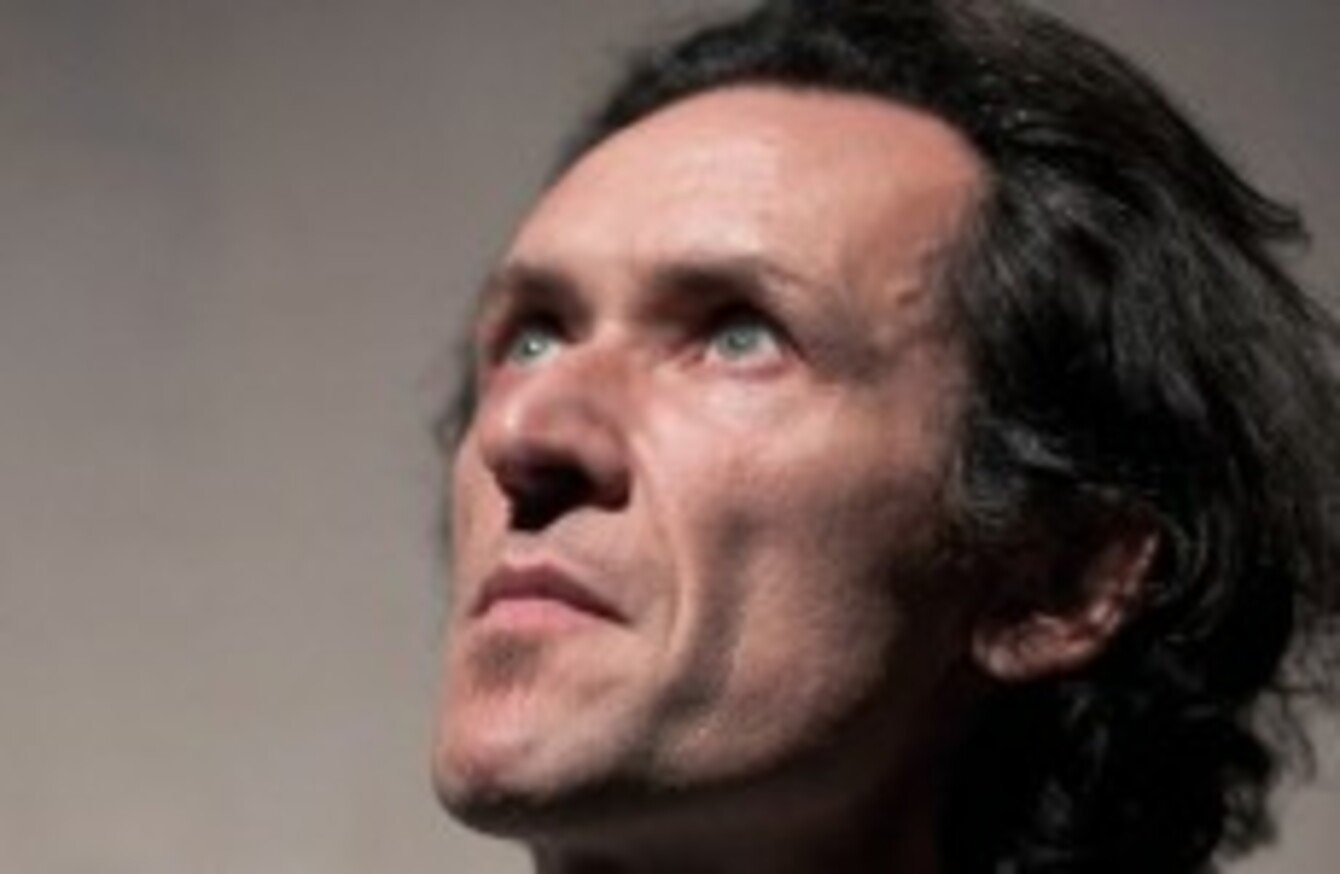 Image: David Mannion/ BLOW photo magazine
Image: David Mannion/ BLOW photo magazine
IN TODAY'S MINI-INTERVIEW with an ABSOLUT Fringe 2011 figure, we throw five rapid-fire questions at poet Denis Buckley.
Buckley's performance, What are Poets for (in a destitute time)? is staged tonight, tomorrow and Saturday at 8.30pm at the CityArts venue.
Denis Buckley, tell us about your ABSOLUT Fringe:
Describe your shows to TheJournal.ie's readers in 20 words:
An audiovisual Dreamtime journey as the cure for a demoralised Ireland by a fallen man who is hero now.
Do you have any special rituals you just have to carry out before a performance before the show goes on?
Find the venue.
What's the best/worst audience reaction you've ever had to your work?
Worst: Stabbed with a cocktail stick during a 4 hour performance in a nightclub, (really, I was asking for it).
Best: Whitechapel Gallery when the Irishmen from the Bohola House Bar on the Bethnal Green Road came to see BOHOLA MEN and thanked me afterward.
What/who do you recommend we go see at ABSOLUT Fringe 2011?
Been sharing nights at CityArts with Brian Fleming and I would unreservedly recommend his new show Gis a Shot of Your Bongos Mister.
What has inspired you or made you happy today?
The pain of an All0Ireland defeat slowly fading.