WE'RE NOT THAT far away from Valentine's Day now… and it's a gimmick and dreadful and let's all reject holidays created by greeting card companies, etc.
Also – let's admit it – if you are lucky enough to be in a relationship (ahem) then you better mark the occasion somehow or your relationship will be over faster than you can say "Kim Kardashian divorce settlement"
If you're freaking out about what gifts will truly say "I think you're like, pretty great most of the time" this Valentine's Day we've come up with some of the best, worst presents out there.
Box of thongs
Buying sexy underwear can be a real risk. What if your lady finds a lacy bra a bit much? The trick is to appeal to your partner's practical side. Step in US underwear site Cosabella who can offer you 30 (!) thongs in a heart shaped box for just $500 dollars. That's a thong for every day of the month.
At the very least your special someone won't have to do underwear laundry for at least few weeks and what could be more romantic than that?
Assorted Never Say Never Cutie Lowrider Thong 30 Years Pack / Cosabella
Sex Bell
No matter how progressive we say romantic relations have become, sometimes you want to cut to the chase. Why not let your significant other know when it's really "action time" by purchasing this delightful and charming Sex Bell from Urban Outfitters.
Use it while Anita Ward's Ring My Bell is playing for maximum sexy power. Just €8.00 to ring for all the sex you could possibly want. Probably.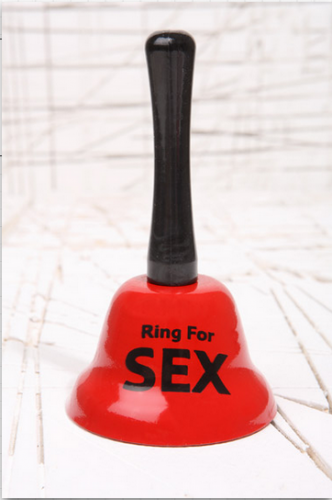 Ring for Sex Bell  / Urban Outfitters
Sexy literature
Perhaps you've already read the racy 50 Shades trilogy to each other and are seeking some kind of literary adventure. Thankfully there's one author who has her finger on the pulse of sexy and romantic literature: move over EL James, Katie Price is here to show you how it's done.
Katie has published eight (!!) best selling novels but her most recent title In The Name of Love sounds like the perfect tale to inspire this February. This description really does place the book on our must read list:
In Barbados, feisty sports presenter Charlie meets the irresistibly gorgeous Felipe Castillo. Instantly attracted to each other, they have a passionate affair, until he walks out with no explanation. It is only then that she discovers that Felipe is related to the Spanish royal family, is a brilliant rider and the lynchpin of the Spanish Eventing team.
Reading excerpts of this aloud to your loved one this Valentine's day is sure to bond you as a couple, reignite the spark in your relationship and probably end world hunger. Probably.
Ugly iPhone cases
Don't bother getting something sweet and romantic put on an iPhone case for a loved one. Just insult them instead. Zazzle have a range of "ugly iPhone cases" that will surely raise a smile on your partner's face. Or offend them so much they dump you but life is a rollercoaster. Right? RIGHT?
Why not try something simple and effective: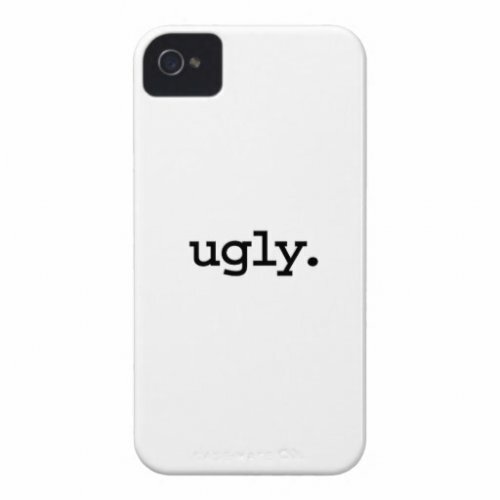 "Ugly" iPhone case by Dirtyword / Zazzle
Perhaps you'd like to highlight their best feature: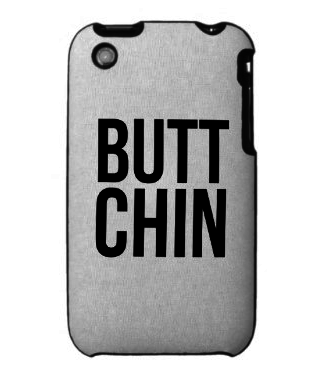 Butt Chin Case by Sofa_King_Store / Zazzle
Or maybe assure them that at the very least, God is on their (bad) side: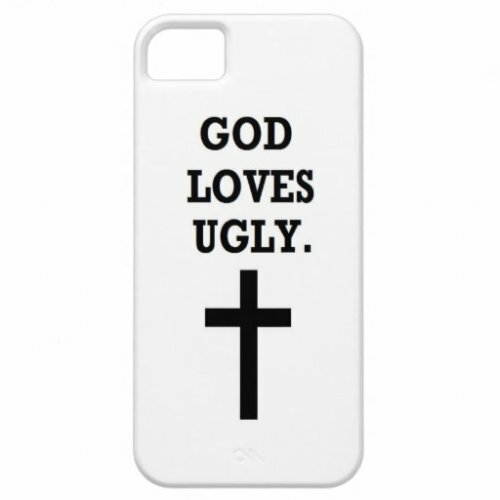 God Loves Ugly case by MoeWampum / Zazzle
Celebrity greetings
Sometimes words are not enough. And sometimes you need the help of someone else to say the things you just can't.
Thankfully the fine folks at UniversalPoster.com have a range of personalised prints with greetings and autographs from a host of big names including One Direction, Westlife, Daniel O'Donnell and (deep breath) Cliff Richard.
Now you (yes, YOU) can call on their services of Sir Cliff to truly woo your loved one. Why not let a topless Cliff say what you can't?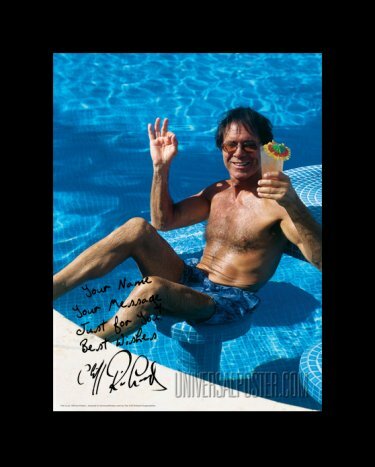 Cliff Richards Cool By The Pool / UniversalPoster.com
The site lets you create your own personal greeting in the hand writing of your chosen star. Perhaps Harry Styles can tell your lover "Your Breath Smells Funny, All My Love" or Cher Lloyd will inform your partner "You Still Owe Me A Fiver, Hugs and Kisses". We reckon Daniel O'Donnell is your best option (when is he not?)
Daniel O'Donnell / UniversalPoster.com
Unconventional stuffed toys
A cute stuffed toy is always a go-to Valentine's gift. But what if you could subvert the old cliches and amp up the gore factor?
Never fear, as Undead Teds are here. The brainchild of illustrator Philip Blackman he creates one of a kind teddy bears that have all manner of creepy faces and wounds grafted on to them. Here's a sample (warning: small kids and anyone who doesn't like bloody things will categorically find this "a bit much")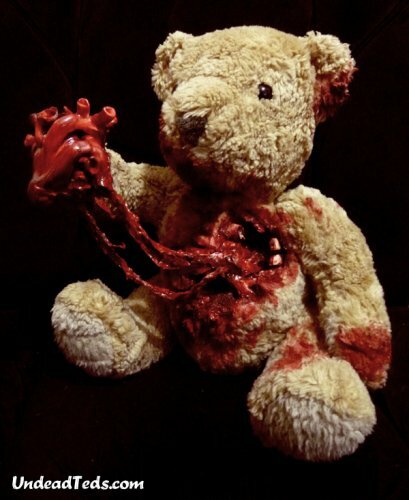 UndeadTeds.com / Tumblr
Blackman is currently out of stock as he beavers away at a backlog of orders but maybe if you put a word in he'll whip a Valentine treat just for you and your gore-enthusiast other half.