ALL OF US always intend to use our Bank Holidays wisely.
With the best of intentions, we decide this time – THIS time – we'll definitely go away for it, or do the gardening, or visit the in-laws, or just in some way use the time off productively. And every time, the old armchair and telly beckon and plans fall by the wayside.
Well, we're here to give you some original, unusual ideas on how to use your Bank Holiday. C'mon, there's no excuse for the couch this time…
1. Dancing at Lughnasa
What better to celebrate over the August Bank Holiday weekend than Lughnasa itself? Re-enactors dressed in costumes from the Iron Age right up to the 16th century will take part in a celebration at Craggaunowen in Clare – a site which boasts, among many other things, a big reconstructed crannóg. Find out more here from Shannon Heritage.
iatraveler Brendan Boat at Craggaunowen iatraveler
2. Spórt agus…
Spraoi! That's the name of the well-loved annual festival down in Waterford, on all weekend. "Spraoi" is the Irish word for fun and exuberance, and its namesake doesn't disappoint. All weekend the city comes alive with parades, street theatre, gigs and events.
Spraoi Spraoi
3. Balloon Street
Visiting Balloon Street is a must this weekend. 7UP Free are launching their vibrant, colourful installation of hot air balloons on Dublin's Coppinger Row, with everyone welcome to come along. The street will be covered with the multi-coloured balloons from the 2nd to the 10th of August. There's free 7UP Free on the go as well.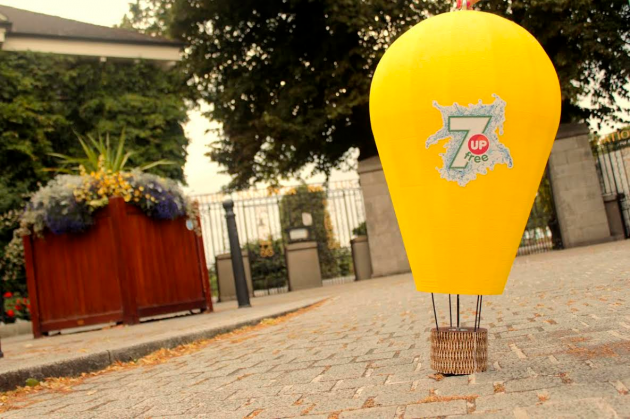 7UP Free 7UP Free
4. Under the weather
Irish people are self-confessedly obsessed with the weather. It's a staple of small talk all over our great nation. And now, you can learn about the power behind it for real – at Strange Weather, the new exhibition in Trinity College's Science Museum. View work brought together by artists, designers, scientists, meteorologists and engineers. All in a day's work, eh? Soft day, thank God.
Science Gallery Dublin / YouTube
5. A breath of fresh air
This Saturday, Dubliners can enjoy some outdoor yoga on Dartmouth Square. Enjoy the Bank Holiday sun (because sunshine on a long weekend is a rule), and get in some downward facing dog. The perfect way to relax before going out (because going out on a long weekend is also just a rule).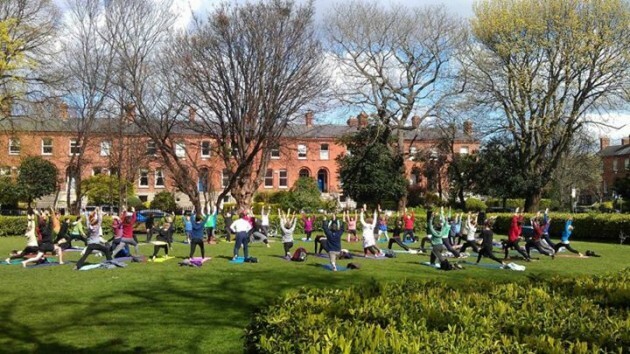 Facebook / Dartmouth Square Facebook / Dartmouth Square / Dartmouth Square
6. Busy bees
Kilruddery House and Gardens in Wicklow are offering kids the chance of lifetime, here – the chance to become an apprentice beekeeper for the day. You'll check out hives, see the bees at work and find out all about that sweet, sweet honey.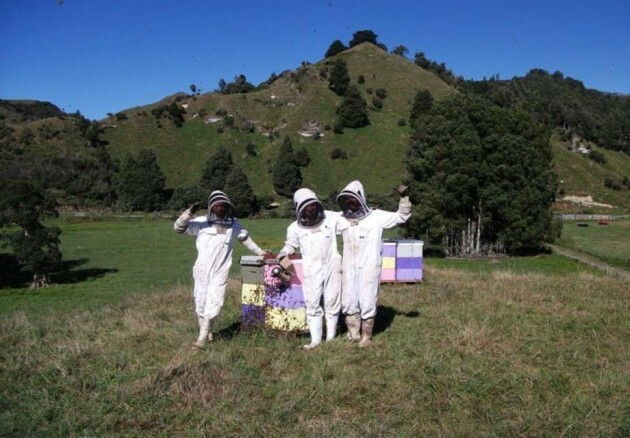 Imgur Imgur
7. Go wild
For the first time ever this year, the Wildlife Photographer of the Year exhibition hits Dublin, in CHQ on the quays. The event showcases the best of images of wildlife caught in their natural habitat and environment – and it boasts 100 award-winning photos to have a gawk at. There's a quiz to occupy the young ones too.
CHQ.ie / Hannes Lochner Hannes Lochner (South Africa) – Curiosity and the Cat CHQ.ie / Hannes Lochner / Hannes Lochner