IF EVERY WEEKEND is spent sitting in a church and waving one of your good friends goodbye down the aisle then perhaps it's your turn next.
And if so, why not do it a little differently?
Here are some of the more unusual places in Ireland to get married or have your reception.
Forget all the wedding jargon about reflecting your 'couple style' – these places are a lot more interesting than your typical hotel function room.
The Cliffs of Moher: If you are a bit of an outdoorsy type then this beautiful back drop is a perfect place to say 'I do'. Just be sure it's not too windy.
(Via Albert Gonzalez / Photocall Ireland)
Guinness Storehouse: If you are a fan of the black stuff what better place for your special day. You are sure to get a nice pint after the ceremony anyway. If the view is good enough for the queen, why not?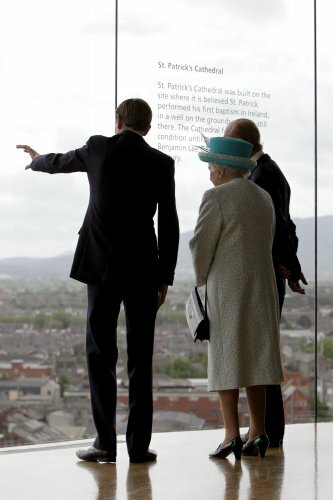 (Via Photocall Ireland)
Croke Park: For the ultimate GAA fans – your wedding day just might top getting tickets to the All Ireland final. At least pretend it does. Or if you are a bit of a Munster head then Thomond Park might be a good spot for a civil ceremony venue.
(Via YouTube/crokeparkvids)
Wedding on a Famine ship: The Dunbrody is a reconstruction of the famine ship that was built in Quebec in 1845 by Thomas Hamilton Oliver, an Irish emigrant.
Runawaybrideandgroom.com, which offers the famine ship package, states on its website that having your wedding on board would be a "touching way to remember you ancestry" and that it would celebrate "the success of your brave ancestors".
Ceremonial options include a symbolic blessing by the captain or a hand-fastening ceremony by a Celtic priestess.
(Haydn West/PA Archive/Press Association Images)
The National Gallery: Art lovers will love this venue. Some rooms are unavailable due to the refurbishment taking place but No5 South Leinster Street, a beautifully restored Georgian house, is now available for civil ceremonies. This venue would certainly give the wow factor to any wedding.
(Via YouTube/WorldOnVideo)
The National Museums of Northern Ireland: Fancy getting married in the Ulster Folk and Transport Museum or The Ulster American Folk Park – now you can. Northern Ireland has a wide selection of beautiful and unusual wedding venues to choose from.
(Via YouTube/NationalMuseumsNI)
The Rotunda Hospital: Hold on, before you think this might be a one stop shop event – get married and having a baby – think again. The Rotunda Hospital in Dublin actually isn't just concerned with babies, you can get married there too.
The Wieliczka Salt Mines: If you don't mind travelling further afield and 1073 feet below the ground then maybe the chapel in the Wielczka Salt Mines in Poland is the place for you. It might be a little dark but it'll be like getting married in Batman's cave.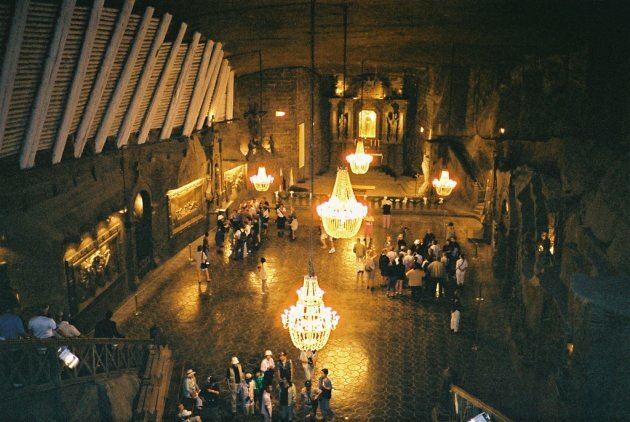 (Via Flickr/Nigels Europe)