ON AN AVERAGE day at TheJournal.ie, you'll find us zipping around on our hoverboards, battling it out over a headline with lightsabers, and – on particularly frantic afternoons – eating our lunch in the form of chewing gum.
We wish! Sadly none of these exist (sniff), so we're walking around on our own feet and eating proper lunches like the mere mortals we are.
Last week, when we heard that the Instagram camera has been made real, it got us thinking: what other make-believe things do we wish were real? We took a look at some of our favourite movies for inspiration.  Here's our pick – let us know about yours in the comments below.
You never know – maybe a top-class inventor is reading…
Willy Wonka's Chocolate Factory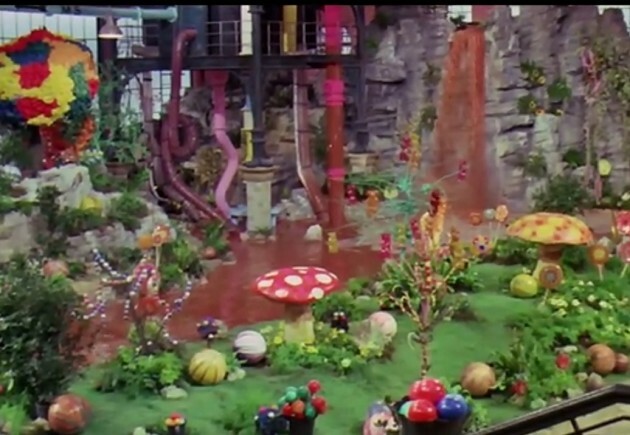 (WillyWonka/Youtube)
The Golden Ticket; a chocolate waterfall; everlasting gobstoppers; a three-course meal in a stick of gum…. what a treasure trove of delights Willy Wonka's Chocolate Factory was. So much so that when more than one TheJournal.ie staffer was little, they would scour chocolate bars for a trace of golden wrapper, in the hope that they would one day get to visit the fantastical factory.
With the sarcastic and wise Wonka at the helm, this was one incredible place. Is it too much to ask for someone to build one? Anyone…?
Lightsabres
(Landstrider/Youtube)
"Zzzzzzip! Zzzzzap! Take that, mister!" That's what we'd say if we had lightsabers, the neon, glowing weapons used in the Star Wars movies. Hands up if as a child you wielded brooms, sticks or even your Dad's golf clubs in an attempt to pretend you had one of your own. Be honest, now – we're right there with you. These would be fantastic for battling off an evil foe down a dark alley, or – let's be honest – just messing about with your adult mates.
Hoverboards
( movieclips/Youtube)
There are only three more years left before the dawn of hoverboards, if Back to the Future II is to be believed. These boards – the object of every Marty McFly fan's desire throughout the 1980s – look like skateboards but hover above the ground, and enable you to escape baddies with ease (just don't try to use one over water). Mattel has made a replica of the board used in the movie, but it doesn't hover, which defeats the purpose in our eyes. Although if a wily inventor got their hands on it, maybe they could turn it into a working hoverboard. Please?
DeLoreans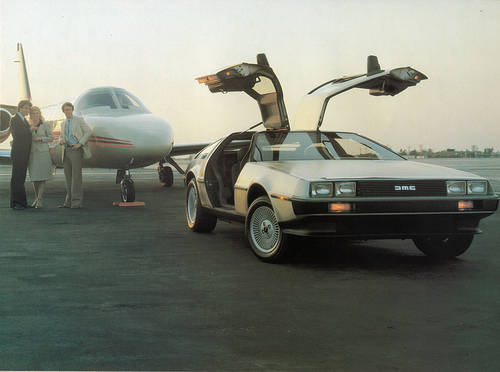 Yes, we know these cars are also from Back to the Future, and that they technically do exist, but there are no time-travelling DeLoreans yet. We still hold out hope that someone with brains and money will find a way to invent these cars, just so that we can go back and do stuff like attend all those concerts we missed back in the day, place a few sporting bets, and maybe even stop ourselves from making some silly decisions in the past. Hey, someone should have told us that jeans wider than your body are never a good look.
A Magic Wand
(OrlandoAttractions/Youtube)
Lucky Harry Potter. Sure, he had a maniacal auntie, a horrible family, and the world's most evil man wanting to kill him, but he also had a magic wand. What an amazing thing that is to have, eh? Once you've mastered using it, the world is your oyster. We reckon it would be perfect for duels, and also changing the channel when you can't find the remote. What can we say – we don't have Voldemort on our tail.
You can buy replica wands (as in the video above), but the magic powers they hold are strictly make-believe. Sigh.
Transporter
(pd209548/Youtube)
Beam me up, Scotty! Of all the things Star Trek gave us, the Transporter is the one we covet the most. It was definitely made with lazy people and those afraid of flying in mind, because it enables you to travel ANYWHERE within seconds – even to other as-yet-undiscovered planets. There's obviously some scientific nano-technology or something or other involved, but it can't be that hard to invent one, right?
Replicator
We're not sure we can wait until the 24th century for replicators – or 'food synthesisers' as they were also known – to be invented, which is why we're putting a call out now. A replicator is yet another Star Trek device that is begging to be made, given that it rustles up whatever food or drink you require in seconds. Fancy a bowl of tomato soup or pork chop? Just ask, and you will get.
Re-breather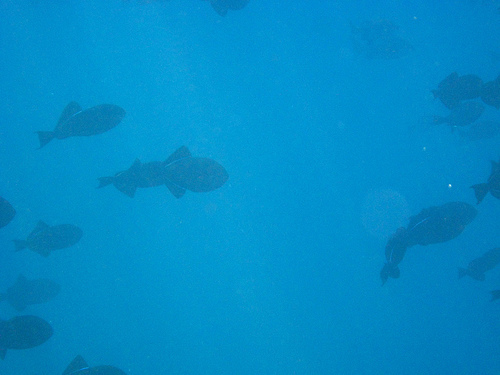 James Bond pretty much had it all – a fascinating-yet-dangerous job, a seemingly endless string of attractive ladies looking to spend quality time with him, and an array of quirky life-saving devices for if the job or women got too much. Chief among these for us was the rebreather, which enabled him to swim underwater without the need for a cumbersome oxygen pack. It would certainly make holidays much more interesting, and would definitely jazz up the average trip to the beach.
Memory Eraser
(WillSmithMovies/Youtube)
Ever had one of those moments that was so awful you wished you could erase someone's memory of it? With this handy memory eraser from the film Men In Black, embarrassing moments would be a thing of the past. Your boss would adore you, your friends would find you amazing, and your new squeeze would feel like the luckiest person in town. Sadly, this device does not exist, so that moment you tripped over and exposed your underwear to your school mates will remain emblazoned on their brains forever. Them's the breaks.