ALL THINGS NINETIES are making a comeback. First there were chokers, then mom jeans, and now inexplicably there are tiny, horrible, matrix sunglasses.
Pierre Suu Pierre Suu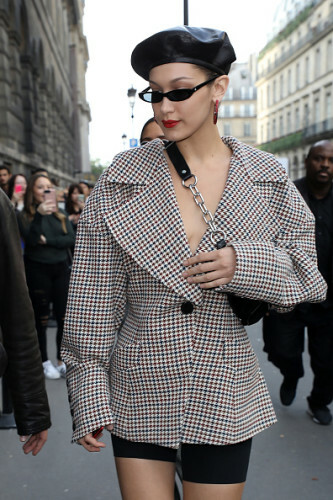 Pierre Suu Pierre Suu
Bella, stop trying to make tiny horrible matrix sunglasses happen. It's not going to happen.
But the 90s comeback we are all here for is the remaking of SABRINA THE TEENAGE WITCH.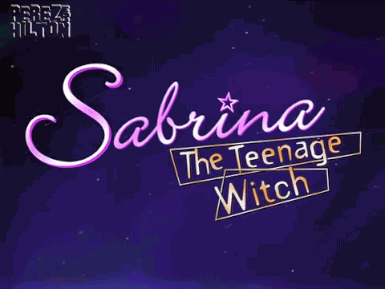 CBS Television Distribution[ CBS Television Distribution[
Here's what we know so far:
The as-yet unamed show is based upon the 2014 comic 'The Chilling Adventures of Sabrina' and will be developed by Netflix, who have commissioned two seasons of 10 episodes each. The show will have a distinctly darker theme than the 1990′s Sabrina the Teenage Witch, which ran for 7 seasons between 1996 and 2003.
The show has been described as a 'dark coming-of-age tale that traffics in horror, the occult and witchcraft'. Tonally, it's been said to be along the veins of horror movies like Rosemary's Baby and The Exorcist, with Sabrina finding herself wrestling to 'reconcile her dual nature as a half-witch, half-mortal while fighting the evil forces that threaten her, her family and the daylight world humans inhabit'.


Ooh sounds intriguing!
We're hoping for a cross between American Horror Story and Pretty Little Liars (minus the questionable fashion choices and writers running out of plot ideas). A premiere date has yet to be announced but filming has begun.
Sabrina will be played by Kiernan Shipka, who has grown up considerably since her Mad Men days
SIPA USA / PA Images SIPA USA / PA Images / PA Images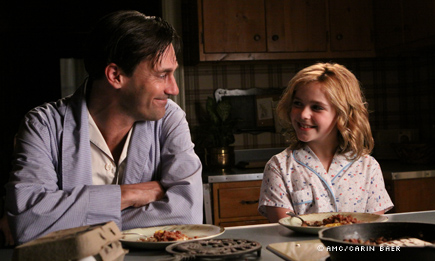 Lionsgate Television Lionsgate Television
What a little cutie!
And it's been announced today that Ross Lynch will play her human boyfriend, Harvey Kinkle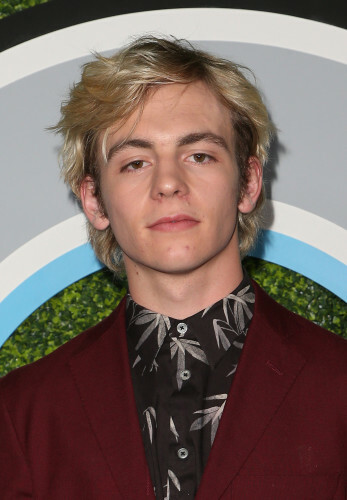 F. Sadou F. Sadou
Lynch recently starred in the film My Friend Dahmer as notorious serial killer Jeffrey Dahmer and previously played a titular role in the Disney Channel series Austin & Ally as Austin.
We hope that Lynch lives up to the acting prowess of the former Harvey, a.k.a Brian O'Driscoll
𝕻𝖔𝖜𝖊𝖗 𝖀𝖘𝖊𝖗 / Twitter 𝕻𝖔𝖜𝖊𝖗 𝖀𝖘𝖊𝖗 / Twitter / Twitter
 Miranda Otto is set to play Aunt Zelda
Hahn Lionel / ABACA Hahn Lionel / ABACA / ABACA
Does Otto look familiar? You might remember her from Lord of the Rings when she played Éowyn?
New Line Cinema New Line Cinema
Éowyn was the niece of King Théoden who goes a bit mad and ends up looking like he's spent a heavey weekend at Electric Picnic with Pete Doherty and Charlie Sheen.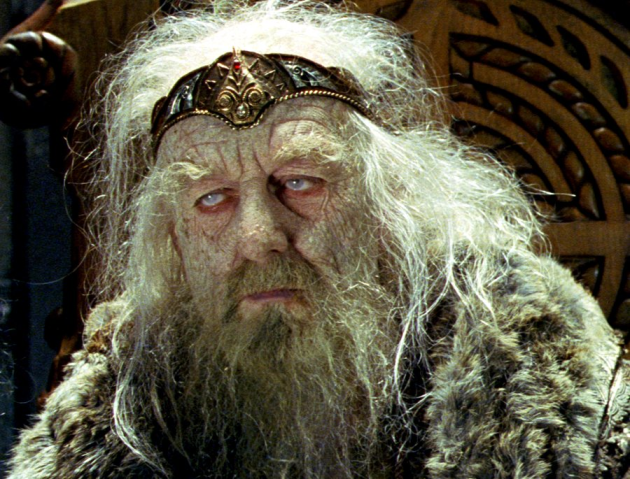 New Line Cinema New Line Cinema
Lucy Davis, she of The Office fame, will be playing Aunt Hilda, and we can't wait for her to shine in this comedic role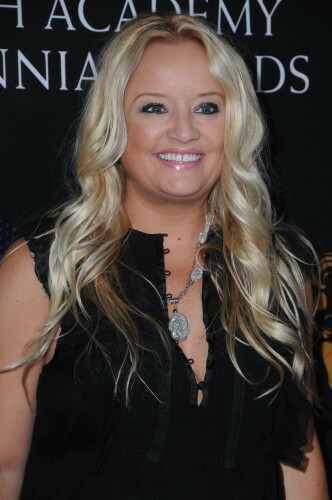 Birdie Thompson Birdie Thompson
Sabrina's best friend Rosalind Walker will be played by Jaz Sinclair, who played Angela in Paper Towns alongside Cara Delevingne.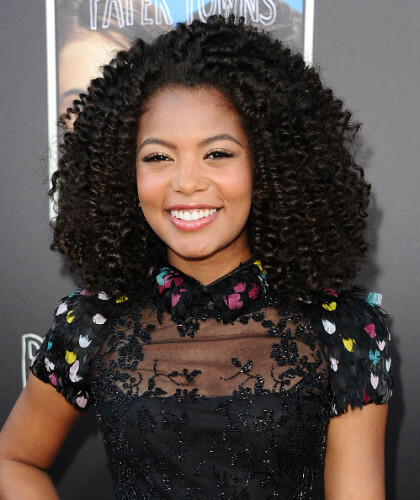 Jason LaVeris Jason LaVeris
 Michelle Gomez will play Madam Satan (that doesn't sound ominous at all!), an ex-girlfriend of Sabrina's dad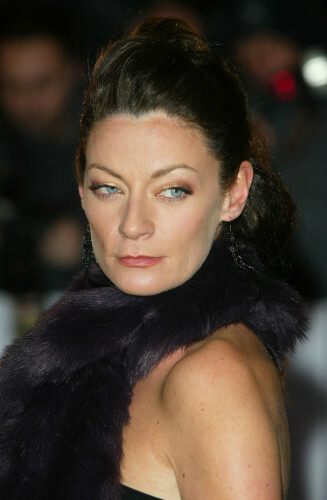 Doug Peters Doug Peters
Richard Coyle will take up the role of Father Blackwood, the ruthless and ambitious High Priest of the Church of Night and Dean of the Academy of the Unseen Arts…..Ooo-er!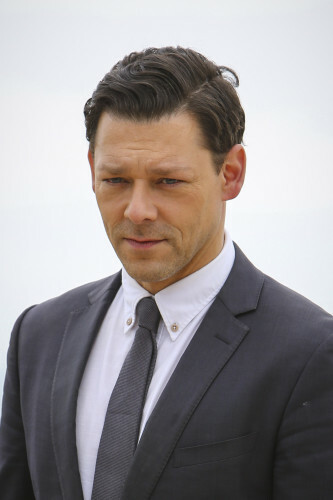 Piovanotto Marco Piovanotto Marco
And writer Robert Aguirre Sacasa has tweeted a picture of the best character of all – Salem.
No word on whether this Salem will be as sarcastic a little shite as 1990s Salem.
Little did we know growing up as a tween in the 1990′s that the character we'd most relate to as adults would be a sassy and narcissistic 400 hundred year old human-turned-cat with zero chill and food issues.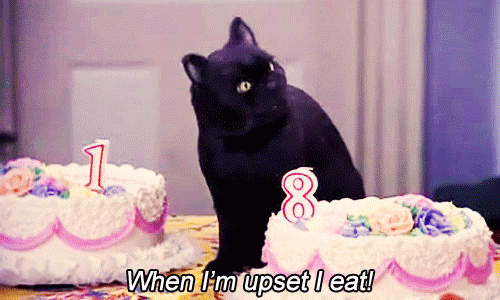 CBS Television Distribution[ CBS Television Distribution[
CBS Television Distribution CBS Television Distribution
Source: CBS Television Distribution[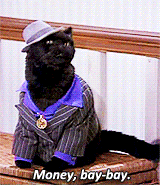 CBS Television Distribution[ CBS Television Distribution[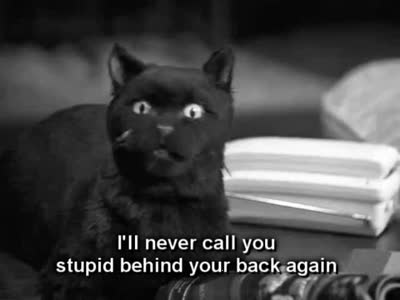 CBS Television Distribution[ CBS Television Distribution[
Seriously, can Salem have his own spinoff talkshow?
Can't wait to binge watch Sabrina sometime soon!
DailyEdge is on Instagram!