1. You've contacted them in person or on the internet to tell them they're class
2. And you're well aware of the high esteem that the Abra gold card is held
Celebs like Ronan Keating, Colin Farrell and various members of Westlife are rumoured to be members of the exclusive Abra club.
You dream of the gold card.
3. You've walked past Abra and had serious cravings, even though you know you have to be somewhere else
4. And then just daydreamed about their taco fries
5. You have so many Abra anecdotes to entertain and delight
You've seen it all.
6. Solo Abrakebabra missions are a common occurrence for you
Abra and proud.
7. The kebabs have cheered you up at one low point in your life
8. You know the Abrakebabra episode of Des Bishop's work experience like the back of your hand
YouTube YouTube
9. And the ads with Keith Barry on the radio
10. It's your first port of call after you've been away
11. And the name will always, always get a thumbs up from you
Abra <3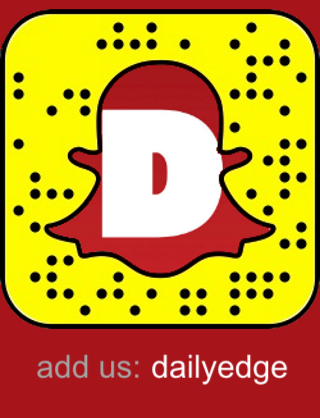 DailyEdge is on Snapchat! Tap the button below to add!