ADELE TOOK TO the stage in the Three Arena lat night, and alas, you probably weren't there.
stumcgoo1476 stumcgoo1476
If you were, please go directly to the comments to boast. If you're going tonight, you're a jammer, so prepare for spoilers ahead.
She gave a shoutout to Patrick James, the Irish lad she hooked up with tickets over Twitter
Remember this KING of jammers, The Irish Voice winner Patrick James?
She said:
I was on Twitter the other day. And I saw someone who has come to every one of my shows in Ireland, Patrick.
Where is he? Hi. Now I didn't know, but you are the winner of the Voice of Ireland right? Congratulations my darling, that is amazing.
Did you come to Crawdaddy? To Vicar Street ? Look at me now. Here.
Crawdaddy, IMAGINE.
Dublin became the new Hometown Glory
And it looked WELL.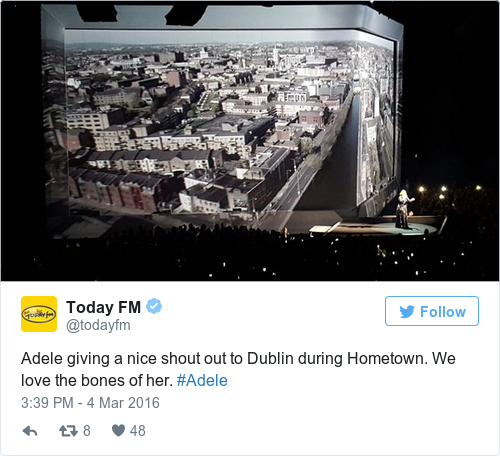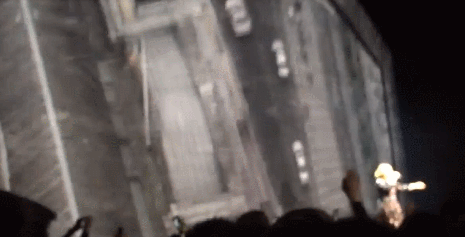 Ciara Enright Ciara Enright
She made in rain INSIDE
Well, this might be surprising in any other country. Just a casual day on the Northside, however.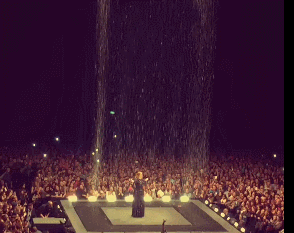 daveGildedALM daveGildedALM
She said she loved Guinness with a drop of Ribena
We're willing to let that one go, but think about what you've done.
I drink my Guinness with Ribena. Way! I thought you were going to boo me off.
She helped a dumped guy get the ULTIMATE revenge
She dropped some handwritten confetti during the finale, Rolling In The Deep
Treasure it.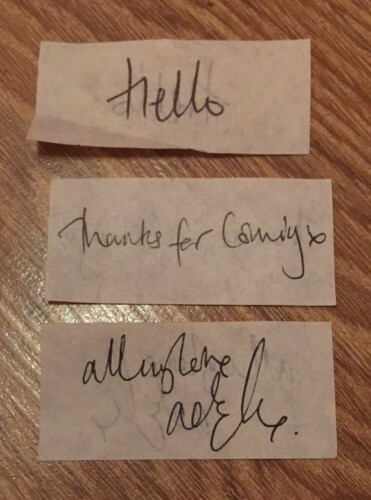 AlisonGildedALM AlisonGildedALM
Dublin SANG Someone Like You
BRB, sobbing into my wine.
Those going tonight are in for a treat
DailyEdge is on Snapchat! Tap the button below to add!