UNLESS YOU'VE BEEN living under a rock, you're surely aware that Adele is officially back with a new single and album.
Today Rolling Stone shared their Adele cover story and it contained many important tidbits.
Like…
1. She's a member of the kale brigade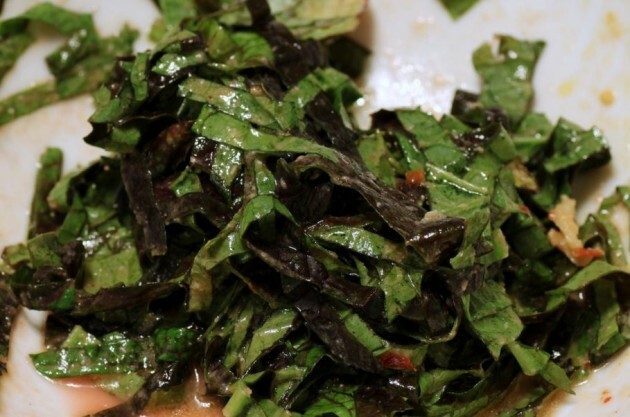 Flickr Flickr
The article opens with a reference to her drinking a "kale, cucumber and almond-milk concoction in the cup holder".
Not only is Adele more successful and talented than we will ever be, but she has also acquired a taste for kale. Goddamnit.
2. She's not as well up on music as you might think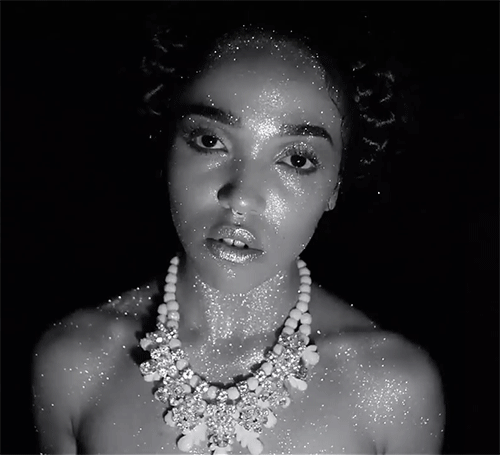 Giphy Giphy
She says that she's "lost touch with music" and isn't super well up on what's going on in music or popular culture. But she does like Alabama Shakes, FKA twigs, Kanye West and Frank Ocean, so.
3. She knows that calling her album '25′ when she's actually 27 is confusing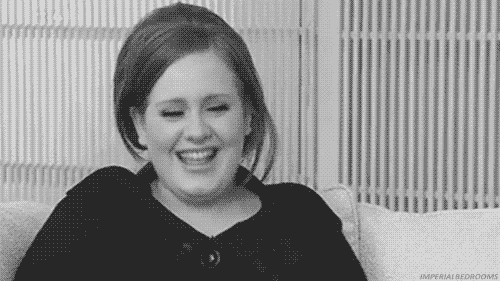 Giphy Giphy
I'm going to get so much fucking grief: 'Why is it called 25 when you're not 25?'
For the record, the album is called 25 because that's the age she was when she recorded it.
4. And she's not still singing about lad from 21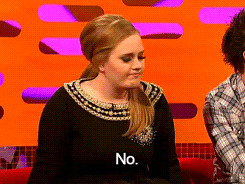 Giphy Giphy
She told Rolling Stone that Hello isn't about anyone in particularly and acknowledged it would be a bit grim if she was still writing about the ex who inspired 21.
If I were still writing about him, that'd be terrible.
5. She absolutely bawled when she met Stevie Nicks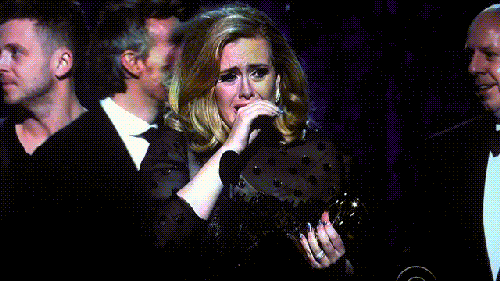 Tumblr Tumblr
Natural human response, tbh.
6. She doesn't feel the need to get married, but that doesn't mean that she has split up with her fella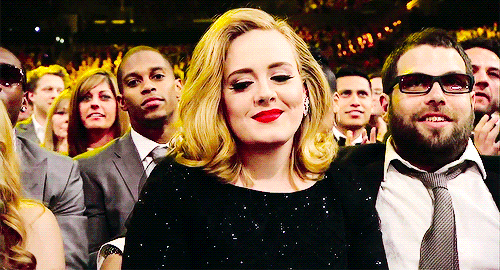 adelesource / Tumblr adelesource / Tumblr / Tumblr
Of her relationship with Simon Konecki, she says:
We haven't broken up. We've never broken up. We've been together. We just haven't felt the need to get married. We've got a kid together. I feel like that's a big enough commitment.
Put that in your pipe and smoke it.
7. And she's quit smoking and keeps drinking to a minimum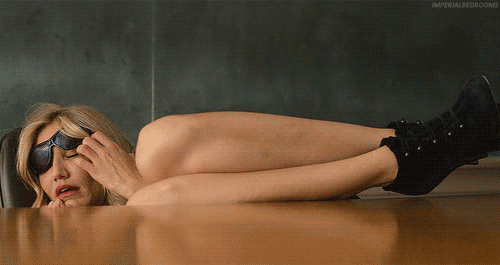 Giphy Giphy
Adele told the magazine that she quit smoking and has about "one drink a week now". Why? Because hangovers and toddlers don't mix well.
I used to be able to drink anyone under the table and still be able to put on an all-right show. But with kids, hangovers are torture. They just know. They pick up on it and just go for you.
We feel you, girl.
8. She haaaaates the gym like the rest of us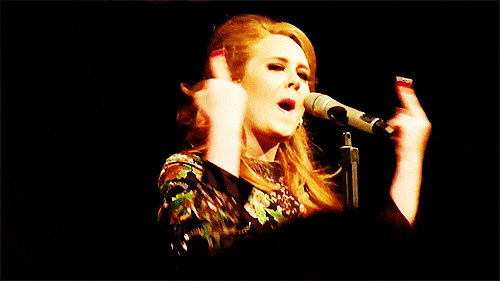 Giphy Giphy
I'm not, like, skipping to the f**king gym. I don't enjoy it.
YOU'RE SPEAKING OUR LANGUAGE.
9. She threw some mild shade at Taylor Swift's 'squad'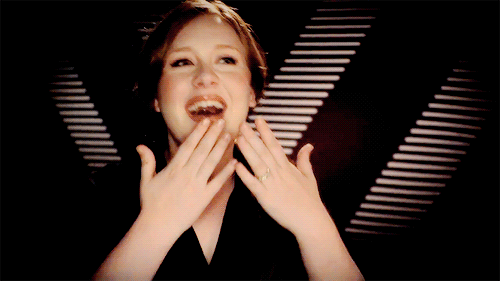 Giphy Giphy
I've heard about a squad," she says with an amused snort. "I wish my squad was all supermodels. We are, in our brains. I guess I have my own squad." She pronounces the word in a comical American accent. "It's not as interesting as some of the other squads that are around right now."
AMUSED SNORT!
And then she said that she wants Rihanna in her squad, because she's "life itself".
10. She does NOT have a flip phone in real life
Giphy Giphy
11. And to top it all off, she's a self-proclaimed feminist
"I'm a feminist," she says, sipping wine. "I believe that everyone should be treated the same, including race and sexuality."
Yasss queen.
Giphy Giphy