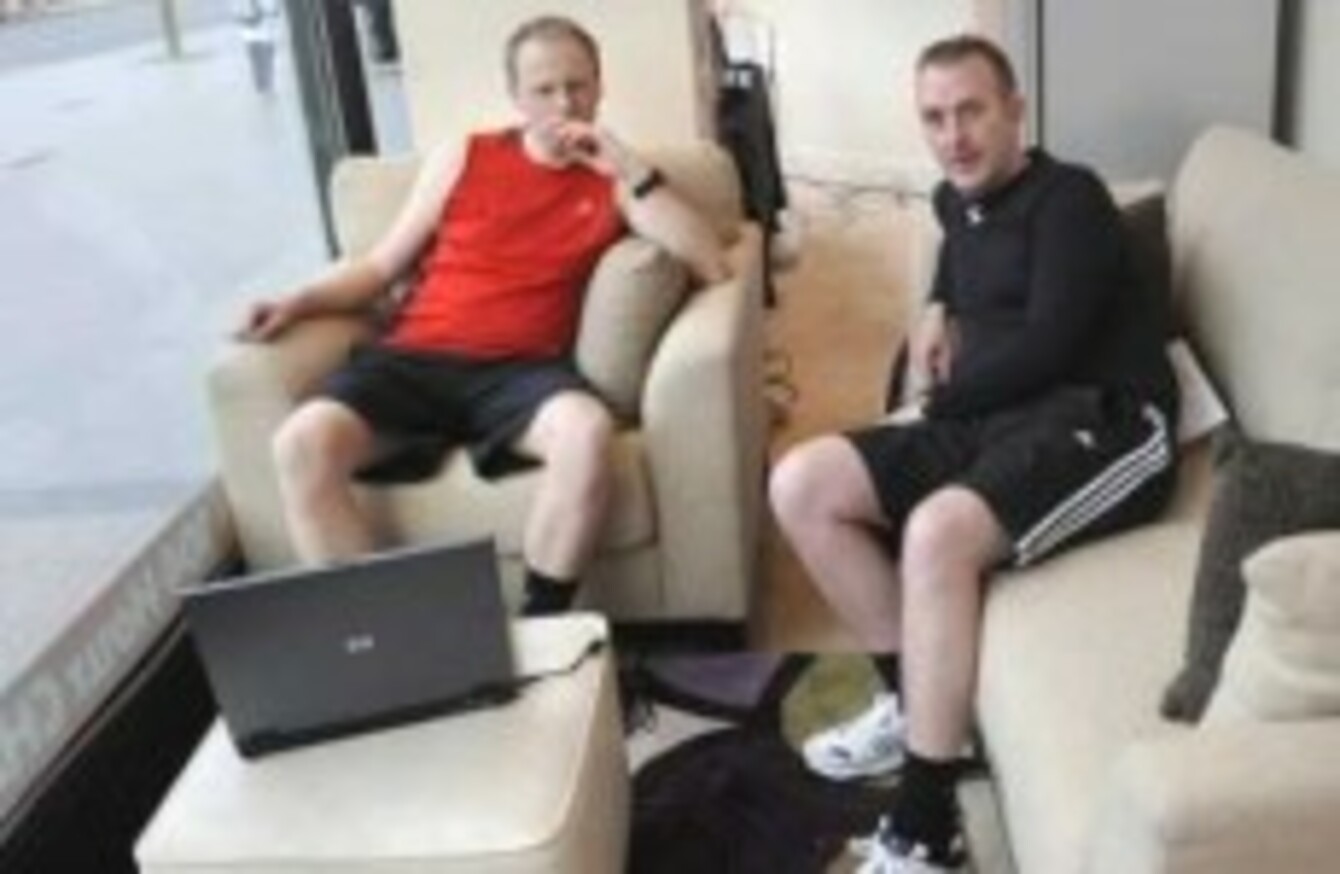 Image: Sasko Lazarov/Photocall Ireland
Image: Sasko Lazarov/Photocall Ireland
IT'S THE END of an era.  It was announced today that the Adrian Kennedy phoneshow is moving from it's late-night home on fm104 to a mid morning, 10am-12pm slot on rival broadcaster 98fm.
The controversial phoneshow has been on air since the late nineties, after Kennedy started off his radio career in Bray Local Broadcasting (hear his rather posh accent here) and East Coast FM.
He and producer/co-host Jeremy Dixon will take up the new gig from early 2014, but will it be as bizarre as the late night slot?
Here are a few of the oddest moments from the show over the years. (Warning: adult language.)
1. Insults like this one
It's a craft.
Source: AKFM104
2. Adrian's stalker
A strange woman named Grainne knows a bit too much about the lads, freaking them out a bit. Adrian's radio rival, Niall Boylan of 4fm, later admitted that it was him winding them up.
Source: glenballymun17
3. Jim-Jim prank calls the phoneshow
… mistaking refugees for the fugees.
Source: Bing Bangboozy
4. Adrian gets a makeover
While this absolutely cannot be unseen, it's all in the name of charity.
Source: FM104Videos
5. Adrian tells a listener to f**k off
What better way to appease a listener who despises swearing?
Source: FM104Phoneshow
6. A caller has his window smashed in live on air
Source: FM104Phoneshow
7. Idiot quiz contestants
The jocks aren't afraid to laugh in the faces of uninformed callers.
Source: FM104Phoneshow
Source: FM104Phoneshow
8. Jeremy recreates the Swedish House Mafia as an Irish ballad
Don't You Worry Child becomes a delicate Celtic tune.
Source: FM104Phoneshow
9. The Halloween shows
Always an odd one for radio, the show goes to known 'haunted' locations every Halloween to broadcast their ghost hunt, including Charleville Forest Castle, Wicklow Goal and the Hellfire Club.
Source: FM104Videos