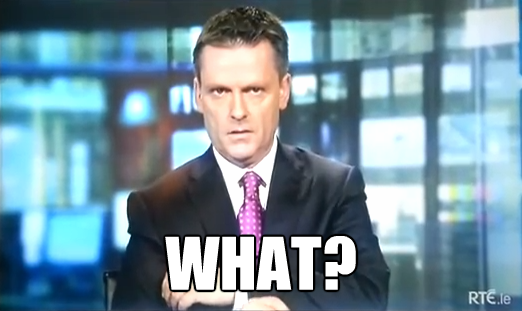 AENGUS MACGRIANNA – the man, the legend – is among those who'll be appearing on Ireland's first series of Celebrity Masterchef.
The series, which will run for six weeks from July, will see eight Irish celebrities (and we use the word loosely) put through a series of cookery-based challenges until a winner is found.
The complete list is:
Writer and comic actor Gary Cooke
Writer and broadcaster Maia Dunphy
Athlete David Gillick
National Lottery presenter (and former Mr World) Kamal Ibrahim
Former model, columnist and Ronan's ex-missus Yvonne Keating
RTÉ newcaster Aengus Mac Grianna
RTÉ sports presenter Tracy Piggott
Irish Times journalist Conor Pope
Want to see them all in their aprons? You're in luck, son: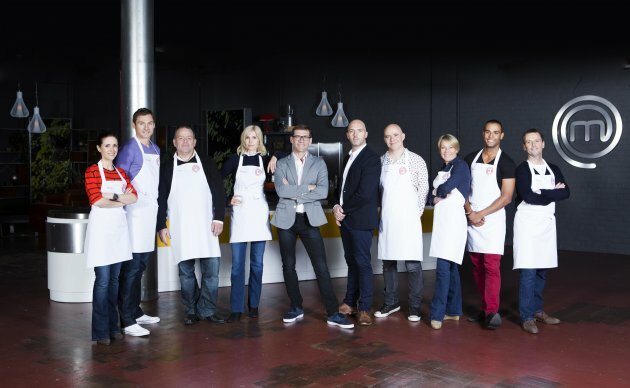 Pic: RTÉ
There they are, with judges Dylan McGrath and Nick Munier. RTÉ's head of lifestyle Grainne McAleer said:
I believe it will be very revealing to see certain personalities unfold in new circumstances away from the situations that the Irish public are used to thinking of them in. Viewers will be treated to an array of emotional highs and lows.
We can only wait. But obviously, the biggest draw is going to be seeing Aengus: the man behind the makeup.
YouTube/Mason J
Godspeed, Aengus. Godspeed.