LAST SATURDAY, A humble Aer Lingus jet became a den of romance. Really.
On a flight from Cork to Lanzarote, a man went up to the PA and began waxing lyrical about a lovely woman named Caroline.
I met Caroline when we moved in next door, so we were neighbours, and we have been very good friends ever since… She bought this trip for me because she thinks I deserve it, but I think she deserves it a lot more.
He then called Caroline up to the front of the plane, and popped the big question:
Thankfully, she says yes. But not without one final threat: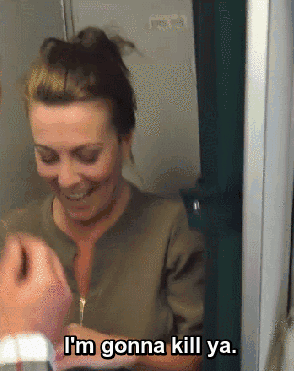 Shouts to the cabin crew, who were on hand to provide the romantic cues.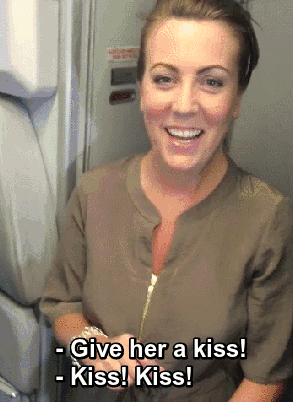 Watch the full video on the Aer Lingus Facebook page here.
The man said he had been planning the surprise for four weeks, and seems to be delighted with how it went down.
Aw. Ain't love grand?
K. Breen / YouTube