EVERY WEEKDAY MORNING, DailyEdge.ie rounds up the best of the day's celebrity dirt from the top to the very bottom.
Aidan Turner won himself a National Television Award across the water last night – and it was all for that famous topless scene in Poldark. 
The scything scene that got pulses racing last year was voted as the TV Moment of the Year at the NTAs – and he was on stage to collect.
Aidan collected the "Impact Award" on stage in London last night – and was kind of confused as to what was going on:
Thank you, I'm slightly confused, I didn't know I was nominated for this award. I didn't know there was an Impact Award.
I'm not sure why I'm here, I'm glad to be, and who knows, this might be the only one I get so I'm delighted.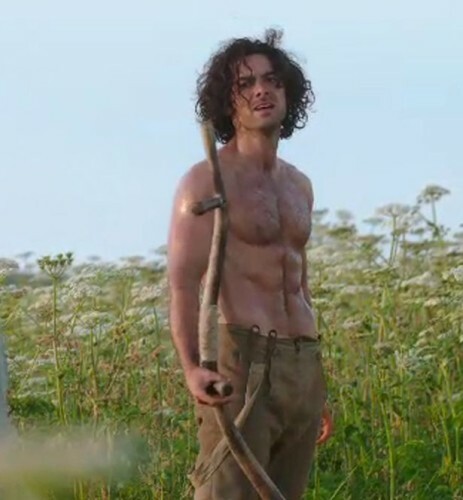 Pinterest / BBC Pinterest / BBC / BBC
He was magnanimous in victory:
I guess the scything scenes kind of speak for themselves, there's little to say there, but the rest of the cast, it's such a delight to be in this show, we have such talented people.
Everyone applauded this decision, of course:
Amy Schumer has taken to Twitter to deny that she has ever stolen a joke in her stand up career.
AP / Press Association Images AP / Press Association Images / Press Association Images
As US Magazine reports, accusations started flying about Schumer's act from multiple comedians recently:
It all started over the weekend, when comedians Wendy Liebman, Tammy Pescatelli and Kathleen Madigan all accused Schumer of stealing their jokes.
In tweets sent by the comedians that were since deleted and screenshotted by Refinery29, they were saying that some of their jokes were later seen in Schumer's act.
To which Amy responded:
Amy Schumer / Twitter Amy Schumer / Twitter / Twitter
And then defended herself on radio last night as well.
Zach Braff had the best response to the whole situation:
We'll see how this one plays out.
So it looks like Katy Perry definitely has a cameo in the new Zoolander film. 
She posted a video of her and Ben Stiller larking around in character to Instagram yesterday:
Innnteresting.
Aaaand the rest of the day's dirt: