THIS FATHER AND son were just innocently attending the All-Ireland final, when they approached a friendly woman in a hi-vis jacket for directions.
That's when it all went horribly, horribly wrong. (Thanks to the warped minds behind this new sketch from RTÉ's hidden camera show The Fear.)
RTÉ2 / YouTube
Special points for this line: "What was that being washed in?" "I dunno, Bold or something I suppose."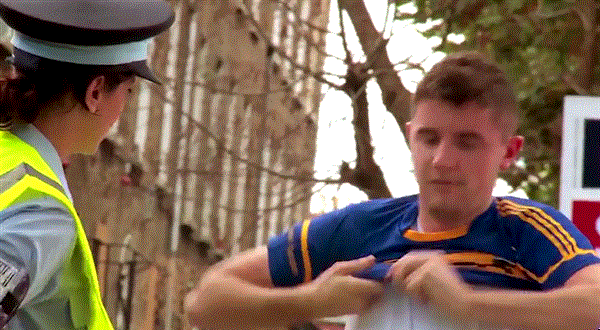 Please, ground, swallow me up.