THE WORLD WE live in can sometimes seem like a very cold and depressing place to be and then along comes Amal Clooney with the sweetest and most heartfelt tribute to her husband George to warm our cold, dead hearts.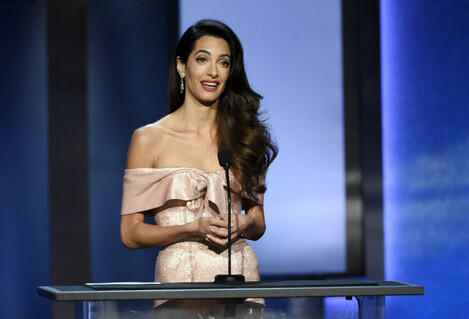 Source: Chris Pizzello
George was picking up a Lifetime Achievement Award at the American Film Institute last night in LA. Before he accepted the award, Amal spoke about how much she loved George and what an incredible father he is to their twins Ella and Alexander.
Here are a few things you may not know about [George]. First, he is a gentleman. He is a gentleman in every sense of the word and in a way that seems so rare these days and perhaps even outdated.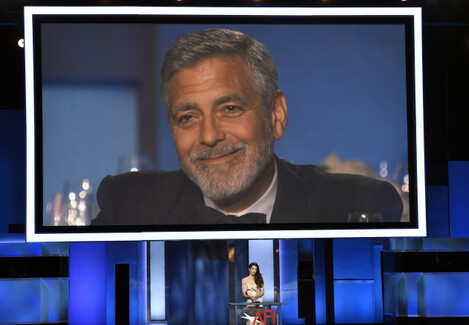 Source: Chris Pizzello
She went onto explain that before she met George she'd accepted that 'I was going to be a spinster' but meeting George changed her life.
I couldn't sleep when we were apart and I'm told that I would display a particular grin and head-tilt when reading his text messages or the letters he would hide in my bag," she added. "Five years later, none of that has changed. He is the person who has my complete admiration and also the person whose smile makes me melt every time. My love, what I have found with you is the great love I always hoped existed.
Excuse me I have something in my eye which I need to attend to.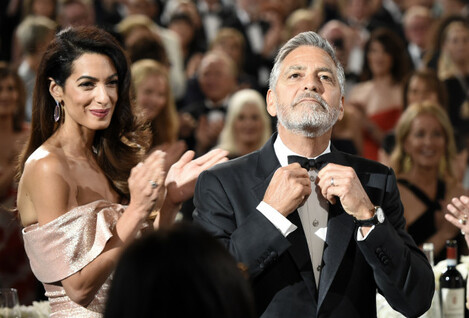 Source: Chris Pizzello
She finished up by saying how proud she was of George.
I'm proud of you, but I also know that when our children find out not only what you have done, but who you are, they will be so proud of you too.
George was moved to tears by the speech (as anyone in their right mind would be) and the two showed a rare bit of public affection as he went up to accept the award which was also lovely.
What a woman Amal Clooney is. And also find someone who looks at you the way either of the Clooneys look at each other. More like the Swooneys am I right?
DailyEdge is on Instagram!