AMANDA PALMER IS dropping her new album, 'There Will Be No Intermission', this Friday, 8 March.
It looks to be set to be as much of a feminist statement as much of her past work, as Palmer looked to "shameless and infectiously truthful" women for inspiration.
And when was there a time when more women came together to share their truth than during the campaign to repeal the 8th?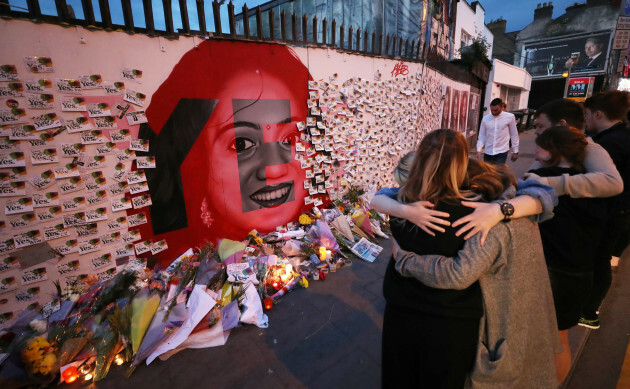 Niall Carson Niall Carson
On 25 May, Ireland voted to repeal the 8th amendment legalising abortion in Ireland, securing the future of all mná going forward.
Palmer attempts to look at the topic of abortion on 'Voicemail For Jill',  having admittedly struggled to write on the subject for the last 25 years.
Amanda Palmer - Topic / YouTube
Can't see the video? Click here.
Palmer reckons she didn't have it in her to write the song until she came to visit Ireland.
"I had the basic architecture of this song that I knew I wanted to make, but I didn't have the skillset yet to put up the scaffolding, do the work and have it mean what I wanted it to mean," Palmer told NME. "I knew I could do a slapdash job with these sloppy tools as a 29-year-old or a 32-year-old, but it wasn't until I sat down at age 41 that I knew I could actually hit all of the notes that I needed to hit."
I just couldn't figure out what the voice was, and it was being in Ireland during that vote and feeling this surge of power from these men and women who advocated so hard to get this legislation changed.
Being there and seeing these women openly dancing in the streets pushed me in the direction of thinking that I needed a song that didn't describe my experience. That's not what the world needs.
The voice became clear: it's a woman speaking to another woman. That's what has been happening lately and has been happening for millennia. 
Palmer wants 'Voicemail For Jill' to be "a little mini manifesto and abortion handbook" for those faced with the choice.
The lyrics paint a picture that will be painfully familar to those who were previously forced to make the journey: 
"Jill, it's Amanda, just waving from London
I know that you're going tomorrow, the hardest decision
And I've been on the side of the phone for a month
And I know you're in hell and you know that I know what you're feeling."
"It's so impossible to disentangle the personal and the political," Palmer told NME. "Perhaps now that's more true than ever because women all over the place are becoming shamelessly and infectiously truthful with one another – and it's working."
Palmer's record is an important reminder of how far we've come since the day of the vote, but there's still work to be done with exclusion zones legislation and as data breaches and misleading information continue to fail Irish women.
DailyEdge is on Instagram!