SO THERE IS a TV that costs €30,000 on Amazon.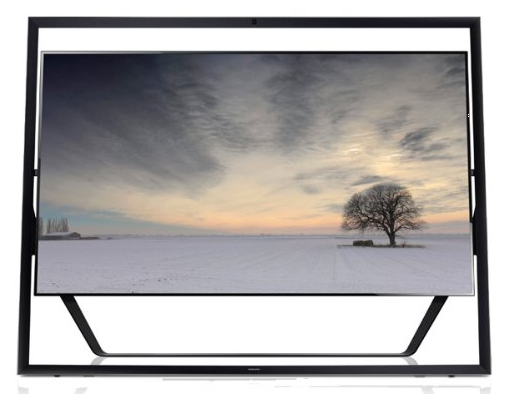 Amazon Amazon
It's an 85-inch Samsung ultra HD LED flat screen, and it costs just under $40,000 (€29,250) on Amazon.com.
Naturally, the site's reviewers have taken issue with this. And their contributions are wonderful.
Here are the best of them:
At first I hesitated to make the purchase, but then I saw the two AA batteries were free with the remote, and I was all in! Having this really fills in that empty space we called a bathroom!
I was going to fund my daughters wedding in Hawaii, but I figured this Samsung TV would last much longer.

I bought it just to watch the garbage man struggle pitifully as he attempted to fit the box into the back of his recycling truck. Worth it.

It fits perfectly into the arms of the T-Rex fossil I just brought home from China. It's like YOU KNEW, Samsung. Thank you.
And the best of them all, this beauty:
My wife and I bought this after selling our daughter Amanda into white slavery. We actually got a refurbished. It's missing the remote, but oh well– for $10K off, I can afford a universal, right? The picture is amazing. I've never seen the world with such clarity.Amanda, if you're reading this, hang in there, honey! We'll see you in a year.

*****

I just wanted to add an addendum to my review. Since posting it, we have received a flood of responses. People have said some pretty hurtful things–even questioning our values. Let me assure you, this was not an easy decision to make, and we made it as a family. Obviously, it's very personal. But in light of all the second-guessing, I wanted to explain our thinking.

[...]

Some of you may think I'm avoiding the "elephant in the room"-the real reason why this was such a heart-wrenching choice. So let's just get it out there. Yes, the 120 Hz refresh rate is a disappointment, especially on a 4K. But life is full of compromises. And frankly, we hardly notice. All in all, no regrets.
P.S., as for our daughter, NO ONE has the right to question our parenting. Totally out of bounds. Amanda was going into 7th grade, so it was going to be a transitional year anyway. Now she gets to see the world. How many kids her age get to go to Bahrain? I sure as heck didn't, but you don't hear me screaming "child abuse." Bottom line: MYOB! Seriously.
You stay classy, Amazon reviewers. You stay classy.
via 22 Words