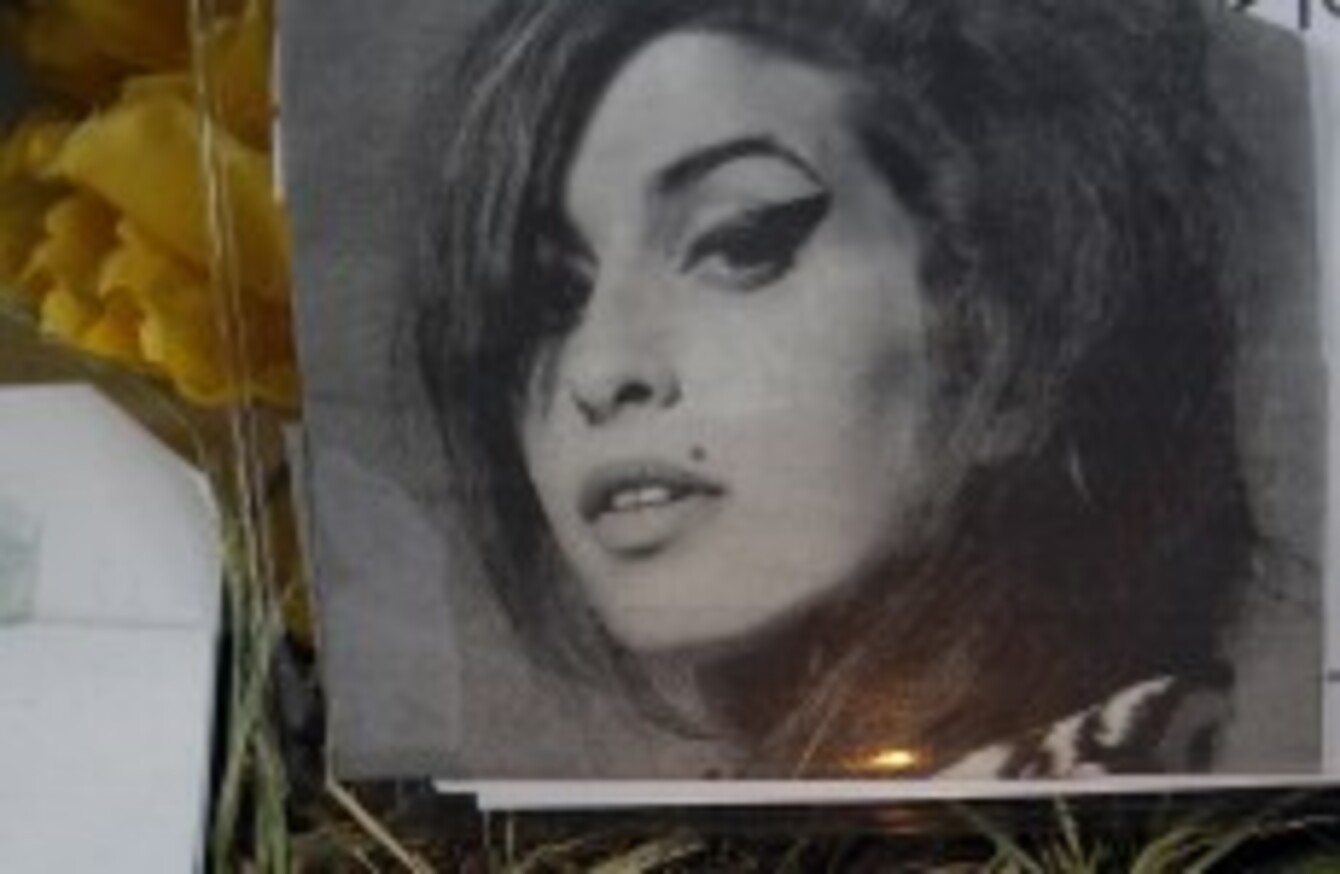 Tributes left outside the north London home of the late Amy Winehouse.
Image: AP Photo/Kirsty Wigglesworth
Tributes left outside the north London home of the late Amy Winehouse.
Image: AP Photo/Kirsty Wigglesworth
A PRIVATE funeral for the friends and family of late singer Amy Winehouse is due to be held this afternoon. Her remains will be cremated after the service.
Winehouse was found dead at her north London home on Saturday afternoon. Yesterday, her parents visited the shrine of tributes fans had left outside the Camden property and thanked people for their support at this difficult time.
Mitch Winehouse said:
I can't tell you what this means to us — it really is making this a lot easier for us. We're devastated and I'm speechless but thanks for coming.
The Telegraph reports also said that he wrote a eulogy for his daughter four years ago after the singer had overdosed: "I really thought that could be it, so I wrote the speech."
Meanwhile, the Sun reports that her family intends to uphold Winehouse's wishes to be cremated and are considering mixing her ashes with those of her grandmother, who died five years ago.
Inquest
An autopsy carried out yesterday did not determine the cause of Winehouse's death and the results of toxicology tests are expected within the next two to four weeks.
An inquest into the 27-year-old's death was opened in London yesterday. An official from the coroner's court Sharon Duff said that Winehouse's family had identified her remains and that the scene of the death "was investigated by police and determined non-suspicious".
Police sources have said that no drugs were found at the singer's home.
Yesterday Russell Brand, a friend of Winehouse, wrote a blog post about her death and urged people to rethink their views of drug addiction:
Winehouse and I shared an affliction, the disease of addiction. Addiction is a serious disease; it will end with jail, mental institutions or death.
Yesterday Microsoft UK PR apologised for a tweet it sent out encouraging people to "remember Amy Winehouse by downloading the ground-breaking 'Back to Black' over Zune":
Apologies to everyone if our earlier Amy Winehouse 'download' tweet seemed purely commercially motivated. Far from the case, we assure you.
Online sales of the Back to Black album and some of Winehouse's singles have soared since her death, the Guardian reported on Sunday. The album is currently top of the iTunes charts across Europe and North America, according to Apple.
- Additional reporting by the AP