IF THERE WAS ever a time to offload an Anglo Irish Bank umbrella, this is it.
One enterprising gentleman has seized the opportunity to cash in on the current Anglo Tapes scandal, and has put his up for sale.
John McMahon placed a five-day ad in the Irish Independent, paying "twenty euro plus" for the pleasure.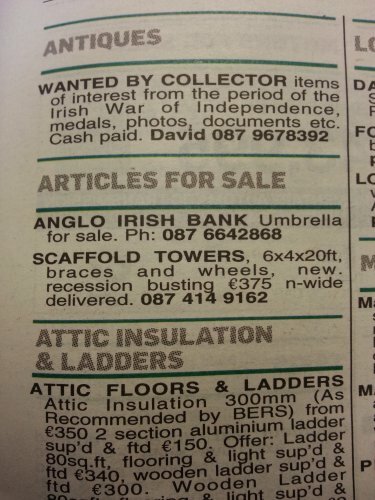 H/T to Denis Silver
He told DailyEdge.ie that he's looking for at least €100 to "make it worth his while" and because:
Nothing cheap ever came out of Anglo Irish Bank.
The golf umbrella is in good nick, with black and green stripes and "Anglo Irish Bank Corp" printed across it. It is also in full working order.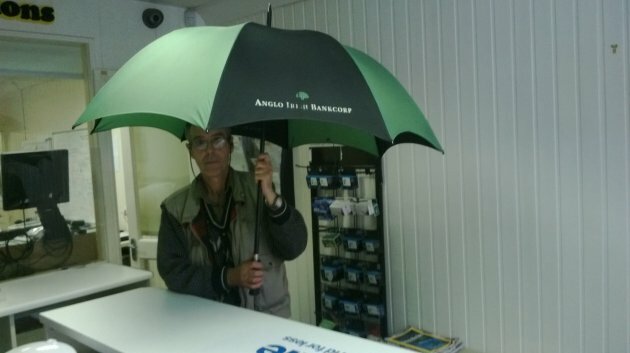 John, and the umbrella.
Mr McMahon has said that he will make a contribution to charity once the sale has been agreed.