DUBLIN-BASED WELSH-born graphic designer Annie Atkins says that when she got the call to come and work with director Wes Anderson she remembers:
… trying really hard to keep it together and sound all professional on the phone.
Anderson is the man behind The Royal Tenenbaums, Rushmore, Moonrise Kingdom, The Life Aquatic and Fantastic Mr Fox.
His particular style, adherence to colour palettes and fondness for working with the same actors mean his films have an unmistakeable 'Anderson' quality to them, and Atkins says that she knew right away she'd be "working to his own aesthetic".
She was tasked with designing and creating the props for Anderson's new film The Grand Budapest Hotel… and boy oh boy are there lots of them.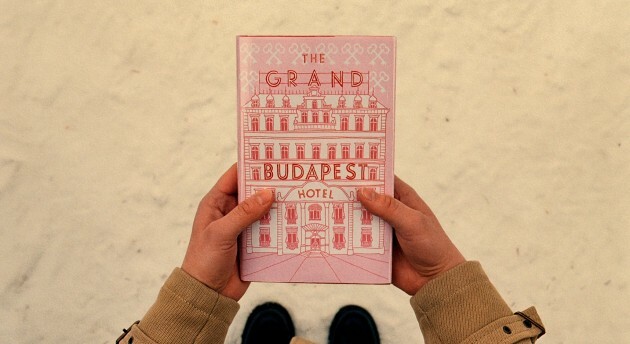 The film features a remarkable ensemble cast including Ralph Fiennes, Harvey Keitel, Jude Law, Saoirse Ronan, Bill Murray, Willem Dafoe, Jason Schwatzman, Tilda Swinton, Owen Wilson and Adrien Brody.
Atkins decamped to the German-Polish border to work with Anderson and production designer Adam Stockhausen. A large portion of the film is set in the titular Grand Budapest Hotel, the set of which was built inside an Art Nouveau department store.
Atkins told DailyEdge.ie that she and Stockhausen set up their offices on the floors above the 'hotel':
We could watch the set come to life every day looking down from the mezzanine. We'd be drawing away and you could hear the shouting and laughter and chase sequences being choreographed while you worked.
And of course we had to ask about Bill Murray, who plays a small cameo in the movie:
It's okay, everyone keeps asking, but I have no shocking Bill Murray gossip for anybody. He's exactly like the Bill Murray you see in interviews: irreverent, charming, droll. A true Ghostbuster.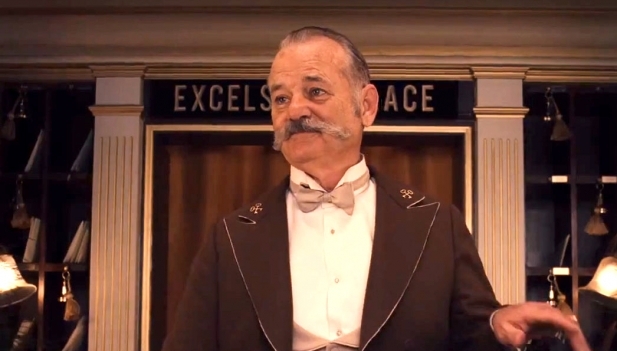 Atkins has previously worked creating historical graphic props for TV and film and she says that she had always admired Anderson's work in the past.
She feels a "special attachment" to this film of course, and has kept one of each graphic prop she made for The Grand Budapest Hotel, some of which are on display at the Light House cinema in Dublin until 24 March.
Because the film is set in the fictional State of Zubrowka everything had to be made from scratch. Atkins said that Anderson would often be up late at night writing articles for Zubrowka's Trans-Alpine Yodel newspaper and that:
You can't just buy an old banknote at a flea market and photocopy it for the actors — you have to design and print an entire currency.
She also worked remotely with Anderson from Dublin on designing the main promotional poster for the film "working up his original pink hotel idea until he was happy with it".
All images 20th Century Fox All images 20th Century Fox
FoxSearchlight / YouTube
Grand Budapest Hotel opens in Irish cinemas from today