IT WAS RUMOURED to have happened for a while now, but last night viewers finally witnessed Apprentice candidate Scott Saunders quit the show, despite being in the winning team.
Last night's task involved selling properties, and Scott's team of Vana Koutsomitis, Richard Woods, and Brett Butler-Smythe managed to pull in £47,000 more commission that their rivals.
Scott got a bit of a taunting in the boardroom, berated by Karen and Lord Sugar for trying to sell a property by saying it was near a chipper. HEY, we'd buy it.
When his team was announced the winner he stayed in his seat, saying
If it's alright, I'd like to just quickly say, thank you for the opportunity but I would like to exit the process at this point.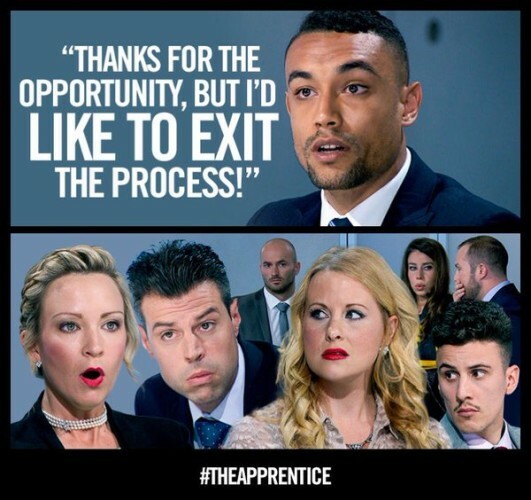 Oh no he DIDN'T.
Despite the rumours, people were still all WTF
Khadija Manaf / YouTube
As for Scott? Well, he's grand